If you are a company that sells goods, you are likely familiar with the basic inventory solutions. Ecommerce businesses in particular are looking for options which suit their business model. Warehousing solutions are one option, but there are yet more efficient opportunities in the marketplace. Fulfillment centers are gaining in popularity with retailers of all sizes, and for good reason.
What is a Fulfillment Center?
A fulfillment center is a physical location where a third-party logistics (or 3PL) provider fulfills customer orders. It provides storage, packing, and shipping services combined, ensuring that customers get their products on time. They free up lots of time and bandwidth for your organization, allowing you to focus on your business strategy. Whether that is a focus on marketing, sourcing new wares, or optimizing your company for efficiency is your choice. A fulfillment center is especially useful for companies that:
Need space for more products.

 

If your online store lacks the physical space for more inventory, a fulfillment service can be a smart solution and cheaper than a brick-and-mortar store or warehouse.

Want to expand into new markets.

 

If you are expanding your reach in an effort to increase your sales, a fulfillment center in a new country can act as a basecamp. The fulfillment center will handle the shipping and regulations, while you focus on promoting your brand in the new market.

Want to focus on core competencies.

 Shipping and packing are difficult for a small company to efficiently manage. Balancing your obligations with your ongoing work to expand your company's scope can be an exhausting juggling act. The majority of product-based business owners prefer sourcing products, creating new ones, strategizing or pitching to shipping. A fulfillment center can handle the practicalities while you look at the big picture.

Need to reduce costs.

 A fulfillment center costs significantly less than renting and staffing a warehouse. You have greater flexibility and don't need to worry about managing a larger workforce.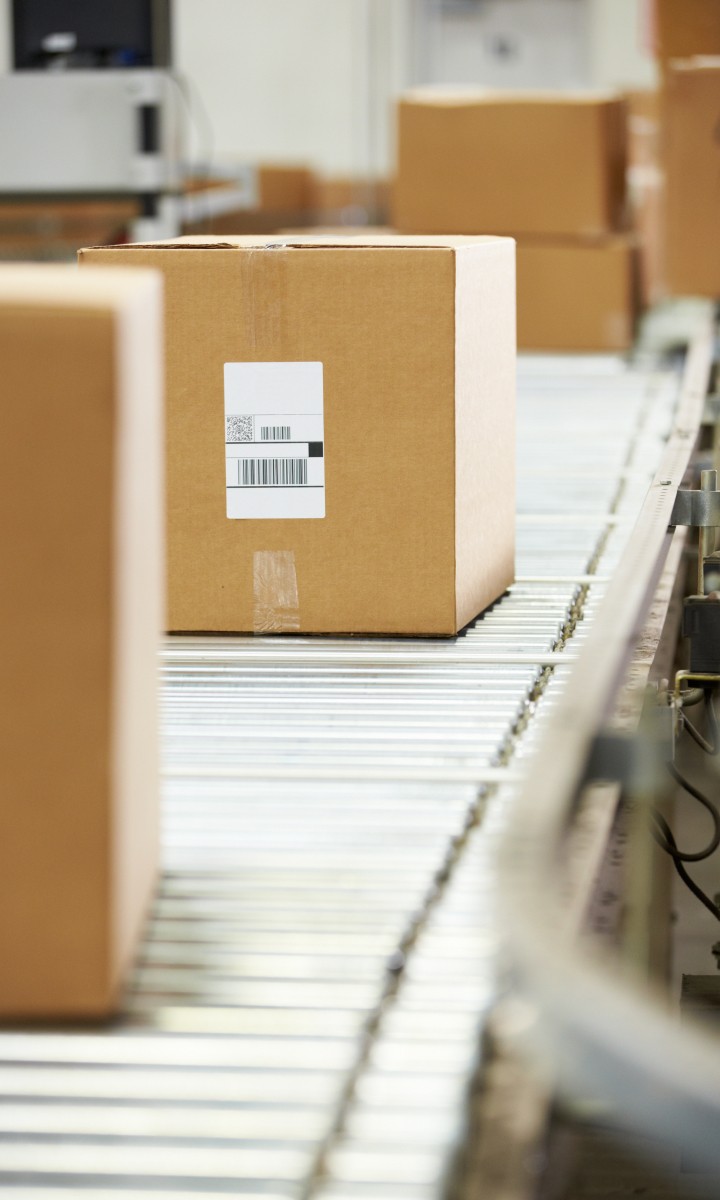 Fulfillment Center vs. Warehouse
What are the differences between fulfillment centers and warehouses? The two terms are often used interchangeably, but there are significant differences. While they both hold inventory for businesses which sell products, there are many more differences than similarities.
A warehousing solution stores stock for an extended period of time. It is a large space designed to house inventory in bulk. Shelves are stacked high and stocked with substantial quantities of products. They need to be managed with equipment like containers and forklifts. They aim to provide services for businesses that fulfil wholesale or B2B orders in bulk. Larger retailers will have their own warehouse space(s) for storing excess inventory. Others will rent space in a warehouse they share with other businesses. This is the option preferred by small to mid-sized retailers, as it is more cost-effective than buying their own space.
In contrast, a fulfillment center fulfills customer orders in a timely fashion, with strategic storage of inventory for various businesses in readiness to fulfill customer orders. When a shopper completes an online order, for example, the inventory is picked, then boxes packed and labeled for shipment. Fulfillment centers are at home with large B2B (business-to-business) orders and individual B2C (business-to-consumer) orders. The center manages its clients' inventory and negotiates shipping rates on their behalf.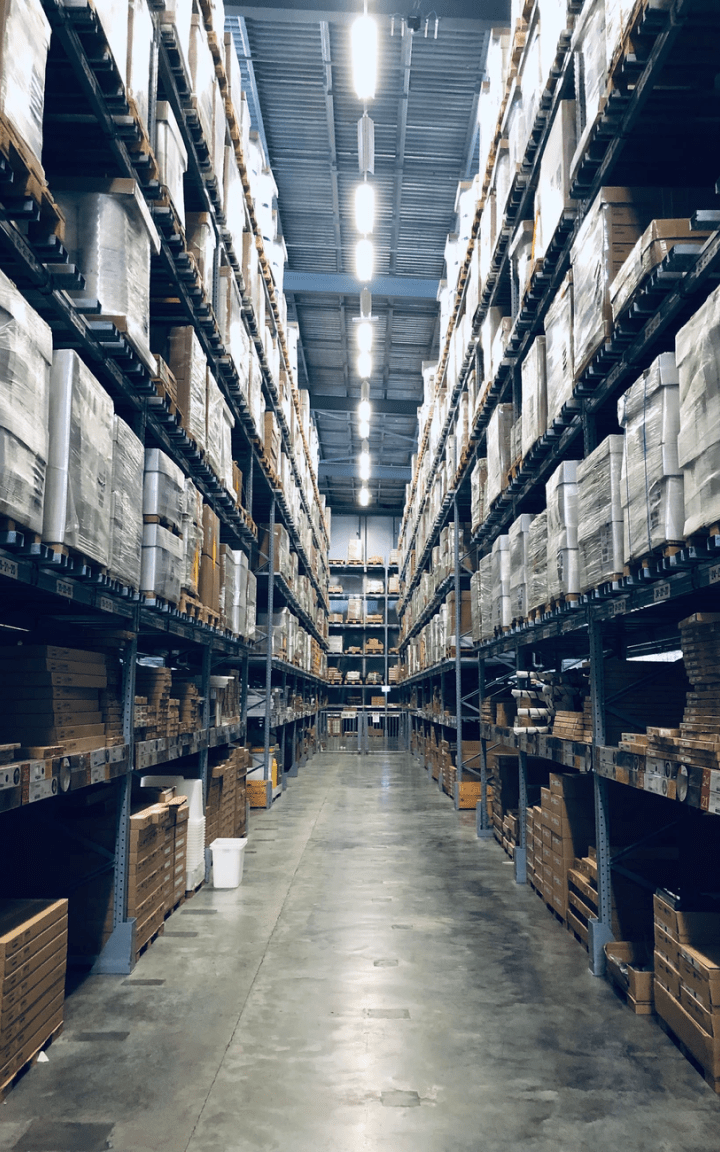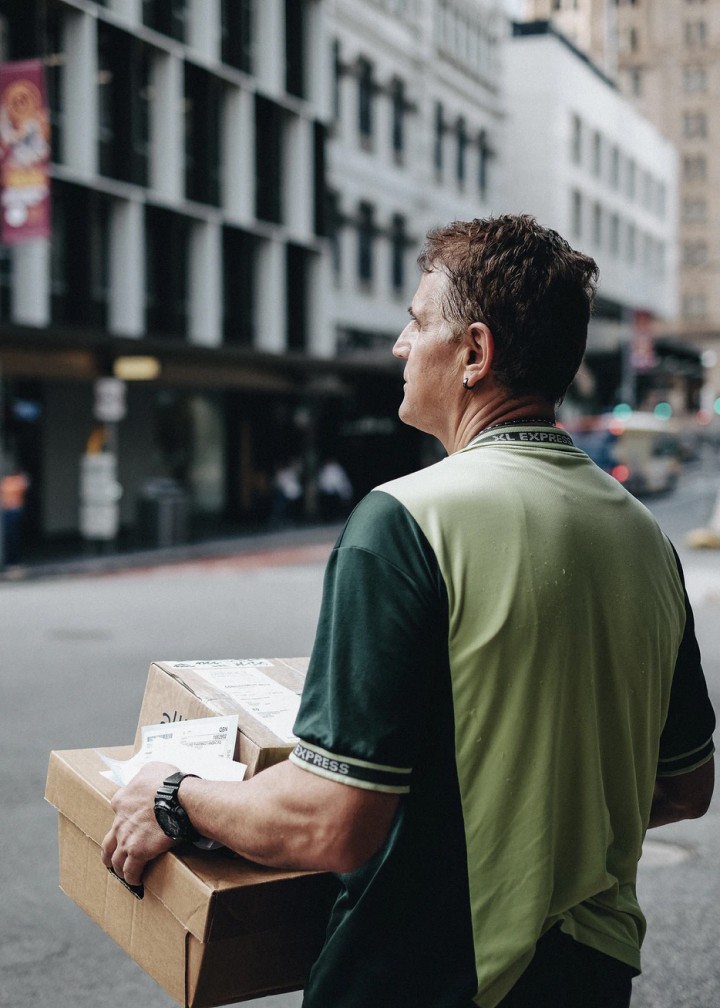 There are two main distinctions between warehousing and fulfillment centers. Warehouses store large amounts of stock over long periods. Fulfillment centers are intended to turn inventory over quickly. Stock should not sit in a fulfillment center longer than a month, otherwise warehousing fees will mount up. Sellers must be conscientious about ensuring that the fulfillment centers have enough product on hand to efficiently fulfil their shipping requirements. It is a tight rope to walk between too much and too little store inventory, but the advantages of choosing a national or international network of fulfillment/distribution centers are manifold: reduced shipping costs, less time in transit, and potentially, exploitation of shipping zones.
The second distinction between warehouses and fulfillment centers is the operations that occur. Warehouses are static. Fulfillment centers are more complex with many moving parts. Fulfillment centers are constantly receiving inventory, picking products, kitting and assembling items, packing boxes, labelling shipments, shipping orders, and managing returns. Warehouses receive and transfer out inventory.
Best Ecommerce Fulfillment Center
When you are looking for the best ecommerce fulfillment center for your needs, you should keep in mind a service that can provide satisfactory answers to these questions.
Do you handle inventory management?
Yes, fulfillment centers should receive inventory, sort, and shelf products in their appropriate locations. This may be their bin, shelf, or pallet. They need to keep precise track of what units they have on hand so they can notify their clients when stock is low. This will mean that they can efficiently fulfil and ship out orders and receive new stock in a timely fashion. To manage inventory, most fulfillment centers will provide technology to assist ecommerce companies in remotely managing their inventories. Inventory tracking tools can assist in alerting you to the need to proactively reorder product so as to avoid stockouts.
What square footage will I require?
The answer to that question depends on several factors. The number of unique SQUs you have will be one. For example, a company which sells different necklace charms online will need a separate storage location for each color and design variation. Order volume is another. If you are shipping 150 orders a month or less, you may be able to keep your inventory and shipping in-house. However, if you're shipping several thousand customer orders each month, space to scale your fulfillment operation and store excess inventory can be vital in avoiding stockouts. It's also important to have a growth plan in place so that you don't immediately outgrow the solution you select for your company.
Can a fulfillment center provide one- or two-day delivery?
Many fulfillment centers do offer expedited delivery options, including same-day or two-day shipping. These services depend on where the fulfillment center is located, the technology and operations in place at the center, and of course, which shipping carriers are used.
How does your order processing work?
Typically, after a customer adds a product to their shopping cart and makes a purchase from the client, the order begins processing. The details of the order will be sent from the client's sales channel to the fulfillment center's technology. This alerts the center staff to pick and pack the ordered products, label the package, and ship it. Tracking information can be relayed to the ecommerce platform and shared with the customer in real time, so they are aware of their order's progress.
What is a good price for fulfillment solutions?
Consider your company fulfils customer orders itself. You're paying for storage space, equipment, labor, the warehouse management system, workers' comp and insurance, packing supplies, postage, and other sundry expenses. The exact cost of in-house fulfillment is often underestimated. Outsourcing fulfillment can be more or less expensive depending on the fulfillment company you partner with. Fees generally include receiving your inventory, storing items, and shipping products. Some providers may charge for each individual task, such as picking, packing, and other line items. Even if outsourcing can be more expensive than self-fulfillment, the time it saves can make it more efficient for a company. Examine each potential fulfillment partner's costs closely to see what is right for your business.
We are committed to you and your business.
Remember, as your eCommerce Fulfillment Services partner, we are here for you – and your customers – at every step of the way.