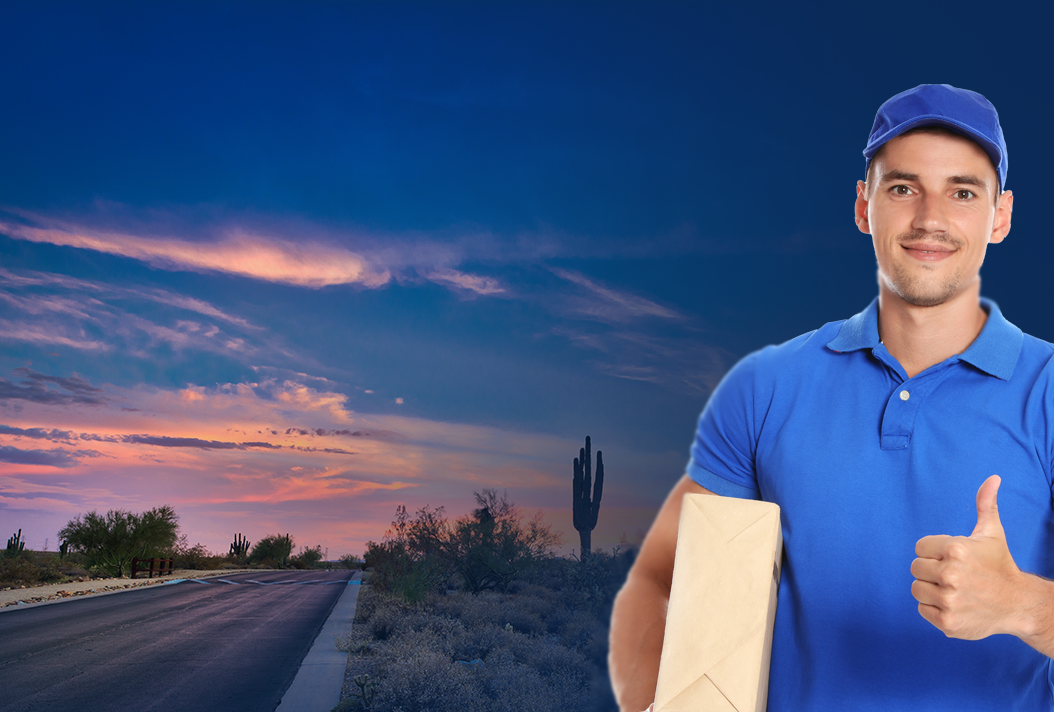 If you run a business in Tempe, AZ, we know you need to get your product stored securely and be ready for fulfillment at a moment's notice. Tempe is consistently rated as one of the best places to live in Arizona and is among the top "boomtowns" in the country. It is also an attractive location for many businesses. Fortune 500 companies as well as start-ups find what they need to start, grow and thrive in Tempe. When Tempe-based e-commerce businesses consider a new fulfillment partner, we see that the trends are moving toward faster and more cost-effective shipping. Shipwizard has quickly earned a reputation for being the go-to 3PL in Arizona, supporting Tempe businesses with storage and order fulfillment for electronics, apparel, beauty, personal care, pet care products, and more. Whether your Tempe business is in its infancy or has become a growing enterprise, Shipwizard has tips and solutions for outsourcing your order fulfillment.
Top Industries Thriving in Tempe AZ
Tempe may be best known as the location of the main campus of Arizona State University, but it is also home to many advanced manufacturing operations and corporate headquarters for a variety of industries. From aerospace and aviation to medical devices, sustainable technologies, and high technology, Tempe has a diversified business environment.
Some of the top Tempe employers by industry include:
Education – Arizona State University
Business Services – State Farm
Utility – Salt River Project
Food Distribution – Safeway, Inc.
Financial Services – Wells Fargo
Advanced Technology – Honeywell
Advanced Manufacturing – Freescale
Automotive: Carvana
Healthcare – Express Scripts
Construction – Sundt
Medical Device Manufacturing – Medtronic
Telecommunications – NETSIAN Technologies
Information Technology – Insight Direct
Brewery – Huss Brewing Company
Tempe is a top technology center in Arizona, too, and a leading choice for major corporations such as GoDaddy, State Farm, ZipRecruiter, Symantec, JP Morgan Chase and Amazon.
Should You Outsource E-Commerce Fulfillment in Tempe, AZ?
Outsourcing e-commerce fulfillment allows a business to scale faster, service more customers at a distance, and improve delivery efficiency. If you are wondering whether to outsource e-commerce fulfillment for your business in Tempe, consider the following questions:
Order volume: if you are just starting out, your shipping volume may be low enough for you to handle in-house. If you are an online retailer considering using an outsourced provider for order fulfillment near Mesa, you may run into 3PL companies that require a specific level of order volume in order to work with them. As an example, your order volume may need to be over 500 per month, in order to work with certain fulfillment companies. At Shipwizard, we do not have minimums, but this is an important factor to consider as you research your options.
Secure storage: are you able to store your inventory securely in-house? Depending on your product, its size, and materials or ingredients, you may be able to store it securely at your facility. For instance, if your online store sells headbands and hair accessories, perhaps you can handle the secure storage and fulfillment out of your office or even your home or garage. Hair accessories tend to be compact, lightweight, non-perishable, and fairly easy to secure. In contrast, if you sell nutritional supplements or vitamins, beauty products, pet care, or any other product that is perishable, a professional warehouse to store and ship your products is advisable, regardless of your order volume. If you sell electronics or high-value jewelry and watches, you will rest easy knowing that your inventory is stored at a secure monitored location.
Shipping costs: are you set up to ship orders out of your office on a daily basis? Are you sure you are getting the best shipping rate and selecting the best carrier? Are your orders reaching your customers around the country in two business days or less? If you answered yes to these questions, you may be a pro at shipping, in which case you can probably hold off on outsourcing to a 3PL partner. However, when you reach a point when you can no longer keep up with the shipping volume, or if you find that your shipping costs are eating into your profits, that is an important signal that you need to outsource. At Shipwizard, we specialize in rate shopping, which simply means we shop all carriers to bring you the best rate, always. Depending on how frequently you ship and the type and weight of your shipments, you may benefit from a mix of USPS, UPS, and FedEx.
Find Professional Fulfillment Services Near You In Tempe, AZ
Finding a 3PL service, a fulfillment center, or warehousing, in Tempe, Arizona today is easier than ever. As a seasoned third-party logistics (3PL) company, ShipWizard supports Tempe businesses with a comprehensive suite of 3PL services. Our fulfillment services include:
Reverse Logistics, or Returns Management
Merchandise Quality Inspection
Whether you are considering outsourcing to a 3PL partner for the first time, or already have experience with another 3PL service, Shipwizard's Arizona warehouse helps you ensure smooth order fulfillment with responsive customer support, flexible fulfillment, and 2 business day shipping nationwide.
When you are researching a fulfillment warehouse near you in Tempe, we recommend you tour our Arizona facility and meet our team. You will quickly see why Tempe businesses trust us with e-commerce order fulfillment. Founded in Florida, Shipwizard has a second location near Tempe, AZ, to offer 2 business day order delivery to anywhere in the continental US. Request a quote today, or schedule a time to visit our Arizona location conveniently located near Tempe.