Cost-efficient. Streamlined. Service-oriented. Simple.
Learn More about our Fulfillment Services
We offer same-day shipping for eCommerce companies of all sizes, as well as next-day and two-day shipping. Storing, picking, packing and shipping your products is no longer a hassle with ShipWizard on your team. We'll handle your order fulfillment quickly and affordably, giving you the space you need to create and sell the products that will help your company.
B2B and B2C Fulfillment Services
B2B order fulfillment can require even more attention to the finer details than B2C. Generally, the order volume is lower, but businesses typically order in bulk in an effort to plan ahead for the future. As a result, shipping efficiency, may sometimes take precedence over other elements such as customer service. Another difference between B2B and B2C transactions is that B2C purchases are more often spurred by impulse than B2B transactions, which are generally made at the end of a decision-making process. This means that there is more of an emphasis on customer experience with B2C fulfillment services.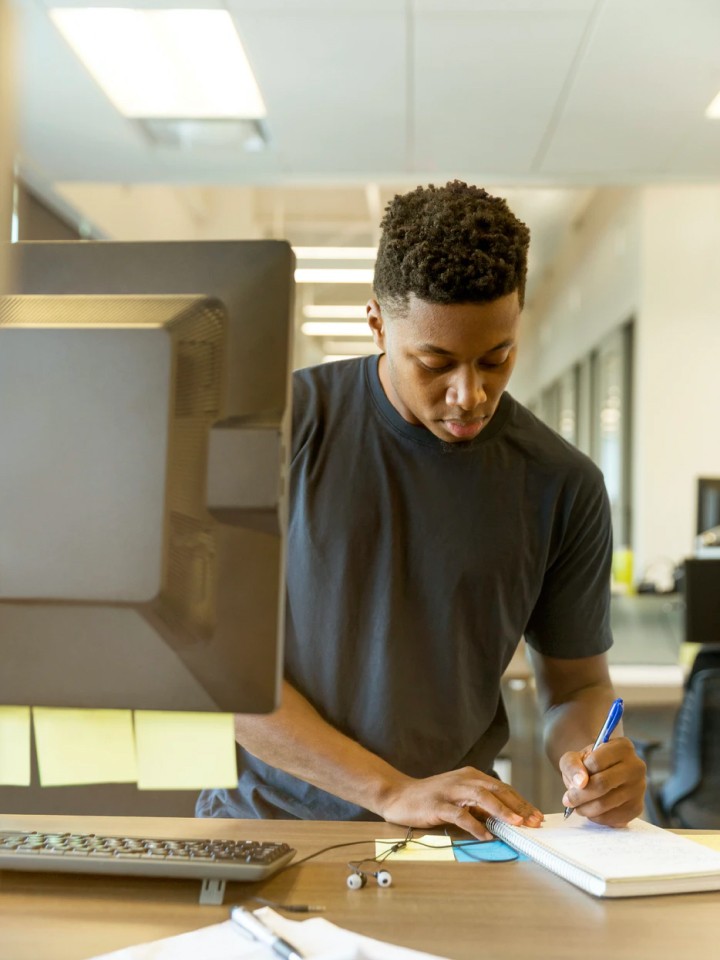 What is Warehousing and Fulfillment?
Warehousing is the term given for storing inventory items in a dedicated facility. At ShipWizard, we take warehousing seriously and are proud of our highly secure, climate-controlled warehouse facilities. We offer highly flexible storage solutions that allow clients to pay only for the storage they need, whether that's a couple of shelves, several pallets or more. You can rest assured that with our Internet-enabled video monitoring and rigorous security measures to prevent shrinkage, your stock will be safe. Our systems also allow you to track how many items are in inventory at any time, so that you know when it's necessary to reorder. Historical data on the speed with which units sell out gives you vital information on the optimal number of items to keep in inventory. You can use this information to reduce spending on unnecessary storage space, and optimize your inventory to largely eradicate the need for back orders.
Where We Store Your Products: Our Fulfillment Center
Your products are stored in one of ShipWizard's secure warehouses, where they will be properly tracked and rotated. Our Fulfillment Center is safe, secure and 24/7 temperature-controlled. Access to the warehouse is restricted. Each client is allocated a location in the fulfillment center and several measures have been implemented to track and manage each step of the process.
What You Can Store at Our Warehouse
ShipWizard has experience storing all kinds of products at our secure warehouses, including health and beauty products, automotive parts, consumer electronics, dietary supplements, pet industry supplies, travel and tourism literature and more. We are experienced working with eCommerce operations, and can also handle your warehousing and logistics.
Get Discounted Shipping Rates
One of the benefits of working with a fulfillment service like ShipWizard is that we are able to optimize our shipping rates through bulk shipping. Thanks to our negotiating power, we can offer discounts on FedEx and UPS shipping– even for international shipping. With shipping costs on the rise, our fulfillment service can help your bottom line!
State-of-the-Art Inventory Management
Our state-of-the-art warehouse management system (WMS) will help you manage your inventory, assuring you have the products you need, when you need them. One of the best approaches to good inventory management is to balance stock with demand and products delivery timeline. Another is to identify the top 20% of your product–those high demand products that should never be on backorder–and manage that portion in a way that leads to significant decreases in related costs.
We Integrate with More Than 15 eCommerce Platforms
We understand that for eCommerce business owners, your shopping cart is your workhorse. Changing it to a different platform can cause all sorts of delays and anxiety. Some 3PL companies insist that you use their preferred cart system, but that is not something we require. At ShipWizard, we can integrate a wide variety of the most popular eCommerce platforms on the market without difficulty or delay.
Why Choose Our Full-Service Fulfillment Company?
If you are looking for fulfillment services that prioritize security, efficiency and accountability, we feel strongly that you should take a good look at ShipWizard. We work hard to ensure that our clients get total visibility into their inventory, the status of their clients' orders and all relevant shipping details.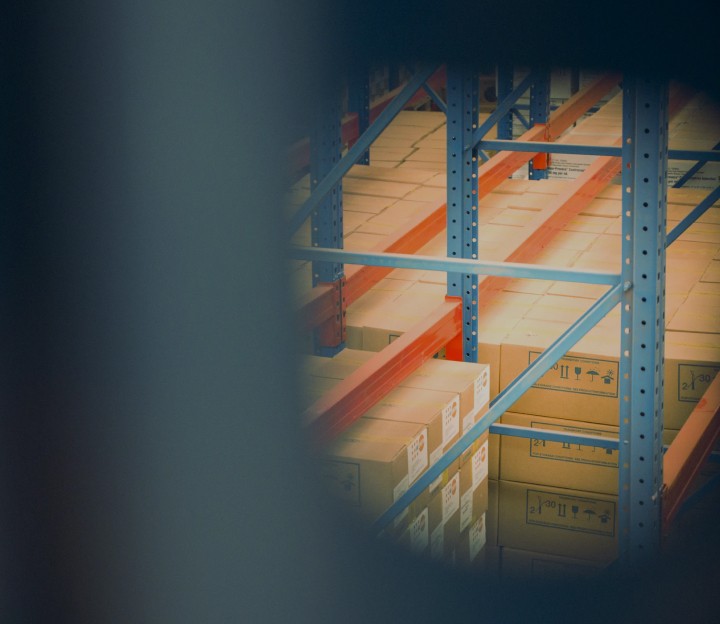 Warehousing
Whether you need to store a few large inventory items or a lot of little items for your eCommerce store, you can be certain that they're being tracked and rotated properly in our secure warehouses. Climate-controlled/air-conditioned spaces are also available.

eCommerce Integration
Your shopping cart is the workhorse of your eCommerce business, so it's reasonable to be hesitant to change to a different package when working with a new 3PL. That's not a problem for us, we can integrate most eCommerce packages smoothly.

Pick and Pack
Pick and pack is the heart of your distribution services. If this core offering is lacking, your eCommerce service is in trouble. Our pick and pack floor runs on efficiency and strives for continual improvement, bringing you faster and more accurate shipping.

Shipping
Anyone can take a box to the Post Office and send it away, but it takes the purchasing power and negotiating skills of a great 3PL to strike deals with major shippers to get you the best shipping prices possible, even on international shipments.

24/7 Tracking
and Reporting
Data is the big thing these days, and for good reason. Knowing how many items are in inventory at any time, for example, can help you know that you need to reorder, but having historical data on how quickly units sell out can tell you the optimal number of items to keep on hand at all times. You save money by not wasting extra dollars on storage space and improve customer relationships by virtually eliminating back orders.

Order Processing
Order processing can be a time-consuming venture, robbing you of vital hours to grow your business. We have a streamlined process in place, as well as the manpower and automation to make order processing a breeze.

EDI
Electronic data interchange is vital to any business that wants to sell wholesale to retailers or purchase wholesale and act as a retailer. This speciality equipment will greatly expand your opportunities to put your product in front of customers or grow your retail business without a lot of extra effort.

Continuity Orders
Subscription services can give your customers a way to sample your wares or to keep consumables coming on a regular basis, but they're also complex to manage. Don't worry, we have the right software and distribution setup to keep all of those subscriptions straight to ensure on time, accurate deliveries.
Try Our Top-rated Warehousing & Fulfillment Service Today!
At ShipWizard, we have built our business around supporting your business.
As a leading fulfillment services provider for business clients of all sizes seeking a trusted third-party ("3PL") logistics partner, we create and implement a solution that perfectly fits the way you do business and exceeds your customers' expectations time and again.
We work with "brick-and-mortar" businesses, as well as Internet-based e-businesses, as an end-to-end solution provider for fulfillment, ecommerce fulfillment, reverse logistics and customer service.
If you are looking for a premier Fulfillment Service with a comprehensive variety of mail, warehousing, tracking, shopping cart integration, packaging and other options, we are the choice for you and your team.
Our global fulfillment services South Florida team becomes a true partner in the success of your business. When you hire ShipWizard as your fulfillment services partner, you'll likely experience increases in productivity, profitability and peace of mind, all of which free you up to concentrate more on marketing, sales and other key operations of your business.
At ShipWizard, we provide ecommerce organizations located in both the U.S. and abroad with 3PL services to meet their current needs for today and to help them move into the future efficiently and cost-effectively.