Pick & Pack – Small Orders
How Many Orders Are You Shipping Per Month?
Up to 499 Orders
$0.75 additional items or each
$0.25 promotional items
Orders totaling over 1000 per month may qualify for additional discounts. Please contact our sales office at
(800) 967-0030
, or complete the form below To Discuss Further.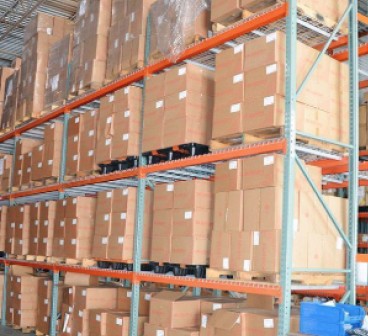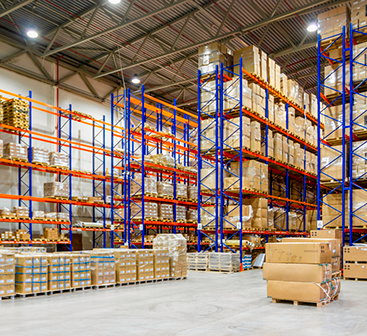 Pick and Pack
to Bin Storage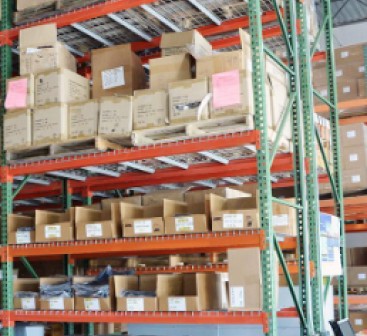 | | |
| --- | --- |
| Carton (includes 1 SKU) | $ 3.00 / carton |
| Standard Pallet (single SKU) | $9.00 / each |
| Oversized pallet (single SKU up to 84"H) | $18.00 / each |
| Barcode labeling, if items are not barcoded we will label them | $ 45.00 / hour |
| 20 ft Container (floor loaded) | $ 300 |
| 40 ft Container (floor loaded) | $ 500 |
| *Standard Pallet size 48" x 40" x 48" (121x101x121cm) | |
| Maximum oversized pallet 48" X 40" X 84" (121x101x213cm) | |
| Other Warehouse Services Includes: | $ 45.00 / hour |
| Client services, data entry, kitting and assembly, product consolidation, replenishment, physical inventory, disposal, demolish, LTL/TL rate shopping etc. | |
Please note all time based jobs are rounded up in 15 minute increments.
Systems Integration Options – eCommerce, EDI, Custom*
Shopping Cart Integration
| | |
| --- | --- |
| ClickFunnels | $75 |
| CSV via SFTP site | $25 per month |
*Custom software development is available.
| | |
| --- | --- |
| 24/7 Web Based Reporting | Free |
One of the most common questions from companies that visit our site is, "How much do fulfillment companies charge?" This is where our cost calculator comes in handy.
Calculating or estimating third-party logistics (3PL) costs for a company that wants to outsource fulfillment involves several factors. First, the type of products being shipped and the volume of orders will determine the size and complexity of the fulfillment operation required. To accurately estimate 3PL costs, you will need to evaluate each of these factors and compare pricing from multiple providers to find the best fit for the company's needs and budget.
The fulfillment cost calculator may include the following fees:

Storage fees:
Storage fees vary based on the item and the equipment, time or space needed to receive it, store it and process it for shipping. Fulfillment centers use different methods for storing and moving goods. You may pay a fee per pallet stored or a storage fee based on the total amount of space your inventory occupies.

Pick and pack fees:
Pick and pack fees cover picking the item from storage and packaging it for shipment.

Kitting fees:
Kitting fees cover assembling items before fulfillment. These fees may also apply to returned items, discussed below.

24/7 Tracking
and Reporting
Data is the big thing these days, and for good reason. Knowing how many items are in inventory at any time, for example, can help you know that you need to reorder, but having historical data on how quickly units sell out can tell you the optimal number of items to keep on hand at all times. You save money by not wasting extra dollars on storage space and improve customer relationships by virtually eliminating back orders.
At ShipWizard, to help you get an accurate estimate of your fulfillment, we provide a fulfillment cost calculator right on the website. Simply plug in your monthly order volume, and you will see the cost per order. (For example, at up 500 orders per month, the base price is $3.00 per order, with $0.75 for each additional item or $0.25 for each additional promotional item).
From there, you will be able to choose the type of storage within our air-conditioned facility: regular pallet storage, oversized pallet storage, or bin storage. Next, answer a few questions about the type of receiving and put away service your item requires, and any technology integrations required. Once you have reviewed the basic estimate from our fulfillment cost calculator, contact us to discuss your needs and goals in more detail and request a custom quote.
Remember, while the price is important, that is not the only factor in deciding to outsource your fulfillment to a 3rd party provider. At ShipWizard, every client receives best-in-class technology, reporting, and our world-class customer service. Our commitment and work ethic go beyond the promises you may hear when looking for a 3PL. ShipWizard truly cares about your business and your customers. Better customer service means higher customer lifetime value and fewer headaches for you. We invite you to use our fulfillment cost calculator, and then choose the 3PL that cares.