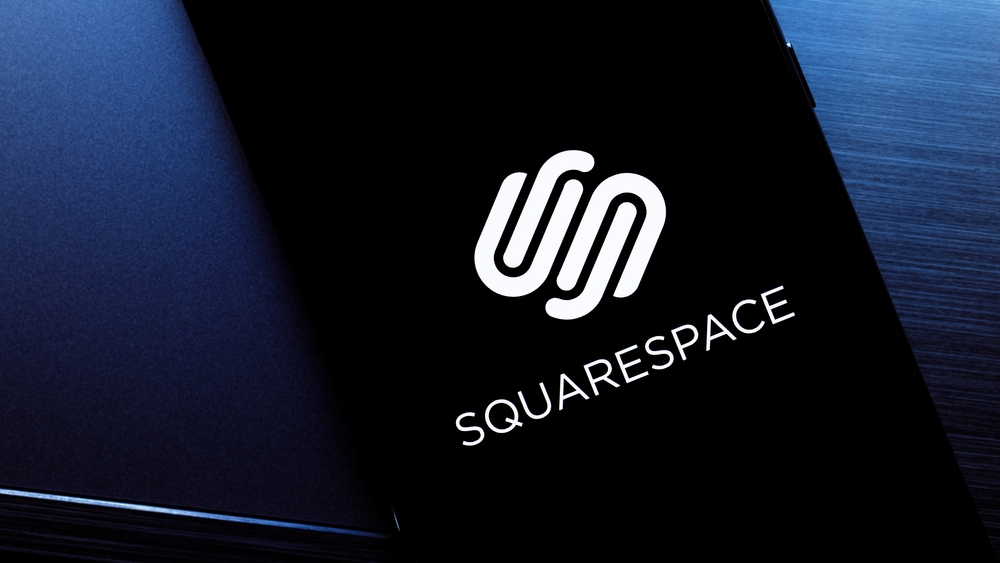 Outsource Fulfillment To A SquareSpace-Friendly 3PL 
If you use SquareSpace, you are familiar with the easy-to-use, all-in-one website builder tool. Created in 2004 as a solution to enable people without web development skills to build and maintain their own websites, today Squarespace powers millions of sites worldwide. The platform lets you create a website in a web browser without coding, and edit it easily thanks to a user-friendly content management system (CMS). If your e-commerce site runs on SquareSpace, chances are, you appreciate efficiency and ease of use. These are values we share at ShipWizard, which makes our third-party fulfillment service a perfect complement to online stores that are powered by SquareSpace.
Is SquareSpace Good for E-commerce Businesses?
SquareSpace is generally known as the platform of choice for photographers, lifestyle bloggers, speakers, financial consultants, or health and wellness professionals. Many business owners are surprised to learn that SquareSpace offers a robust set of features for e-commerce. In fact, Squarespace is an excellent option for selling items online. With its beautiful templates and all-in-one platform, it is perfect for anyone who wants to create a professional-looking online store. Squarespace e-commerce is a good fit for anyone looking to take their sales online. Squarespace is known for its sleek, visual templates, and its e-commerce platforms are no exception. One of the other top reasons why online sellers love SquareSpace is that the hosting, domain registration, SSL certificate, design, coding and analytics are all included. SquareSpace offers beautiful e-commerce templates, makes it easy to upload your product information and to accept payments. No more remembering to renew three different website-related services throughout the year, or worrying that your customers will see the dreaded "site not secure" message because you forgot to renew your SSL certificate. 
Turbocharge Your SquareSpace Store With 3PL Integration
Launching an e-commerce site with SquareSpace is easy. But what happens once the orders start coming in? If you find yourself overwhelmed with packing, shipping and tracking the orders, it may be time to consider outsourcing order fulfillment to a 3PL service. But before you contact the closest 3PL near you, remember that not all 3PLs are created equal. You will need to find a 3PL service that can integrate with your SquareSpace store. You can then rest easy knowing that your 3PL partner will receive the orders from your SquareSpace store instantly, package them, and set them up to be shipped as quickly and cost-effectively as possible. Additionally, your customers will have access to real-time updates and visibility into order status.
ShipWizard provides over 60 automated shopping cart integrations, online marketplace integrations, and ERP integrations, including SquareSpace. By allowing our technology platform to securely connect to your SquareSpace store, you enable us to streamline order fulfillment and provide the best service to your customers. 
Offer 2-Day Delivery With Multiple Warehouse Locations
When an order is placed in your SquareSpace store, customers expect fast delivery. When you are fulfilling orders on your own, your delivery times may vary. If your product is in Los Angeles, prompt delivery to customers in Maine may come with additional costs, an earlier cutoff time with your carrier, or both. 3PLs address this problem by distributing your inventory between their strategically located warehouses across the country. With warehouses on the East Coast and the West Coast, ShipWizard can get your orders to your continental U.S. customers in two business days. 
Simplify SquareSpace Returns With A Reverse Logistics Partner
Fast and accurate returns management is key to customer satisfaction and loyalty, whether your store runs on SquareSpace or another platform. If you make returns simple, most customers will order from your store again. Returns tend to be higher when consumers buy online. In fact, the average e-commerce return rates can be as high as 20-30%. As a merchant, you need to be prepared to handle a significant volume of returns. That means receiving the returns, inspecting the merchandise, sorting the products and deciding what to do with them next, and processing refunds or exchanges. 
A 3PL that specializes in returns management can reduce the logistics challenges and headaches associated with returns processing. At Shipwizard, our returns management services include receiving your returns, aggregating merchandise to send back to your warehouse, integrating our systems with yours, and managing your inventory. We work closely with you to make sure that your reverse logistics process is comprehensive and covered from end-to-end, while still being fully customized to the way you do business – and the way your customers expect you to do business. 
We specialize in returns management through our custom Smart Returns solution. When you connect your SquareSpace store with ShipWizard, your customers will have the choice of printing labels out on their own or enclosing a preprinted label in their original packaging. The more cost-effective and streamlined your returns process is, the happier your customer will be and the better your business will run.
With a SquareSpace-friendly 3PL such as Shipwizard in your corner, you can save time and reduce fulfillment costs. Whether your SquareSpace store offers supplements, sunscreen, cell phone cases, or any other product, we invite you to explore our 3PL services. We look forward to meeting you and learning more about your products and your SquareSpace integration needs. Request an estimate or contact us today!