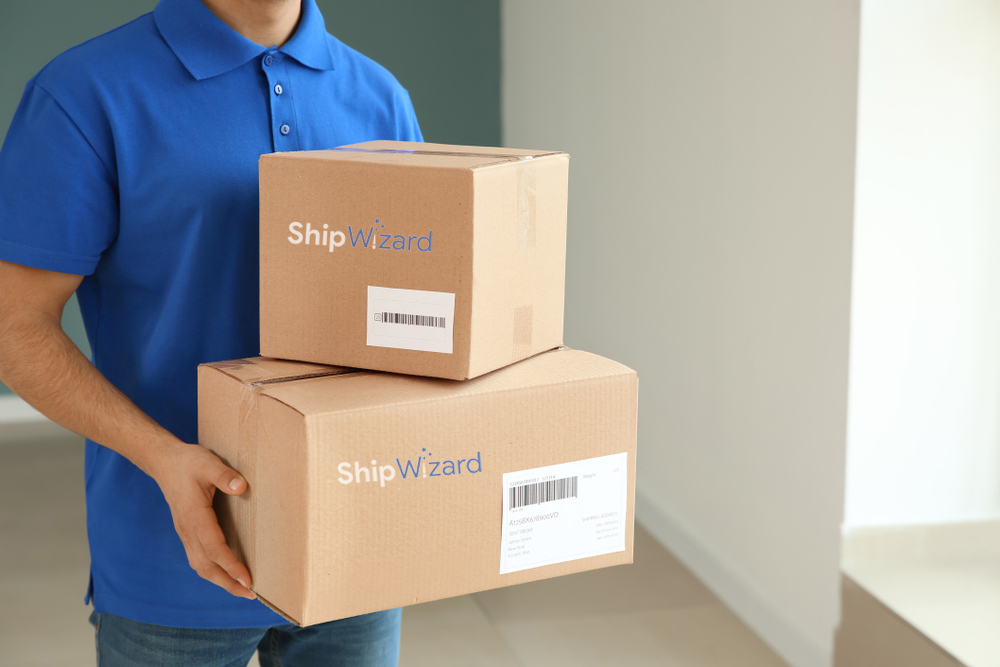 Are you about to make the switch to a new logistics partner for your e-commerce business? As a leading 3PL provider, our team at ShipWizard understands that every company has unique logistics requirements. Whether you're looking to expand, improve efficiency, or enhance customer satisfaction, we will guide you through the process, ensuring that you find the perfect logistics partner to support your business's growth and success.
Finding the Perfect 3PL Partner
When it comes to finding a new 3PL partner for your e-commerce business, doing your homework is essential. Start by checking out the warehouse locations of potential partners. The closer they are to your customers, the quicker the shipping will be, which means happier customers all around. Look for 3PLs with FDA registration if you sell regulated products, such as nutraceuticals or medical devices. FDA registration shows that a 3PL is compliant with quality standards and regulations. Next, check out their capabilities and tech-savvy. Having a 3PL partner with top-notch technology will give you real-time insights into your inventory, order status, shipping updates, and more. A tech-savvy 3PL will easily integrate with your e-commerce platform, from Amazon to Yahoo, with any number of platforms in between. Last but not least, we recommend taking a tour of the 3PL facility and meeting the account manager who will serve as your point of contact. Make sure you fully understand the level of support available. The importance of human connection and how committed the 3PL is to supporting your business cannot be overstated.
Planning the Transition
Switching to a new 3PL provider requires meticulous planning to avoid disruptions to our business operations. When clients transition to our service, we work together to create a timeline, discuss logistics integration, and ensure a seamless data migration. The switch can be a game-changer for your business, and we want to make sure the journey is as smooth as possible. Our meticulous planning, open communication, and exceptional service help ensure that your operations continue without disruption.
Technology Integration
One of the most critical aspects of 3PL transition is integrating your existing technology infrastructure with the new 3PL provider's systems. Few things can be more detrimental to an e-commerce business than data loss or disruption to operations. At Shipwizard, our experts work closely with your IT team to assess your current systems and processes. We start by gaining a deep understanding of your tech setup, so we can tailor the integration process to fit your unique requirements. Whether you use a custom-built solution or one of the many popular e-commerce platforms, our experienced technicians are well-versed in integrating various systems. Rigorous testing helps us identify and address any potential issues, reducing the chances of disruptions to your daily operations.
Communication With Your New 3PL is Key
To make the switch successful, your team will need to be trained on the new 3PL's processes and systems. Our team at ShipWizard also conducts extensive training sessions for our employees, as part of onboarding new clients. During the transition period, we remain proactive in addressing any concerns. Our dedicated support team is readily available to provide assistance whenever needed. Whether you need help accessing real-time reports, adjusting inventory levels, or finding the optimal shipping method and rates for your orders, ShipWizard is ready to help.
The Journey Ahead
Switching to a new 3PL is not an endpoint; it is the beginning of an exciting new journey. Our team at ShipWizard conducts regular evaluations and reviews with clients to make sure their fulfillment needs are being met effectively. We make adjustments whenever necessary, consistently striving to optimize the partnership. Switching to a new 3PL provider may seem daunting, but we embrace the challenge. As our clients set their sights on growth and serving new markets, we are here for them every step of the way.
Are you considering a switch to a new 3PL? Contact ShipWizard today to discuss your goals and whether we are the right fit for you.