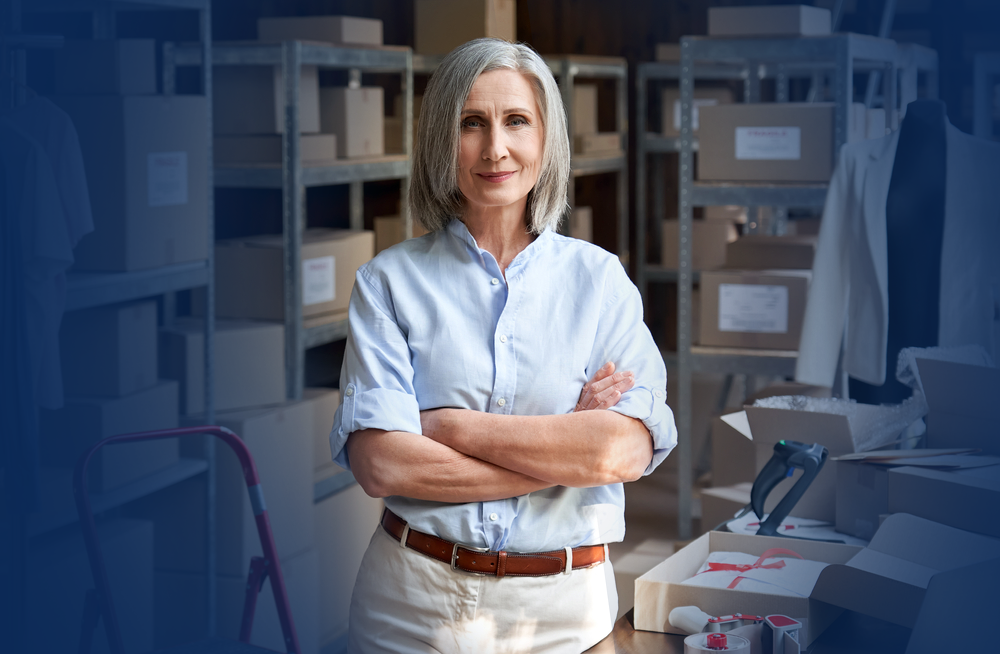 Order fulfillment is a multi-step process that requires a complex dance of coordination. Mistakes are common along the way, as businesses grow, change suppliers or add new products, all while customer expectations change in response to market trends. At ShipWizard, we help clients streamline the order fulfillment process and avoid costly mistakes.
What Is Order Fulfillment?
Let's start with the basics. Order fulfillment is defined as the method by which a company processes a sales order to the customer's specifications. Order fulfillment is a critical business task for e-commerce brands. The complete order fulfillment lifecycle consists of five primary steps, starting with strategic sourcing and ending with shipping. Some definitions include inventory management, supply chain management, order processing, quality control, and customer support in the scope of order fulfillment.
5 Steps in Order Fulfilment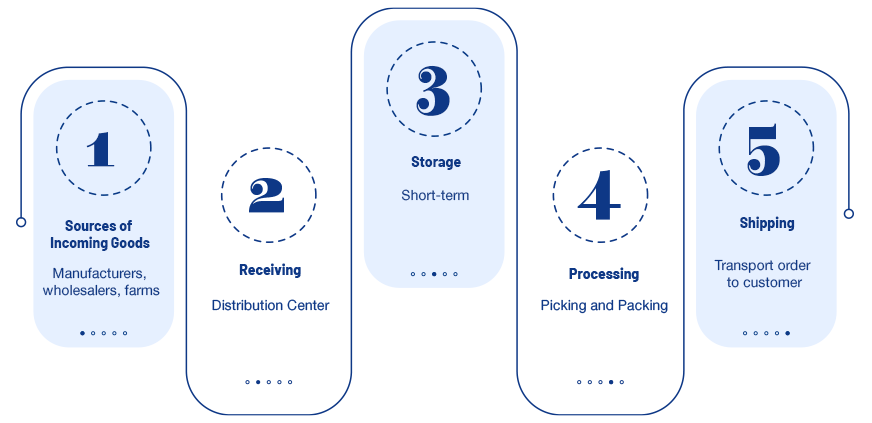 Each step in the process is a possible "fulfillment landmine" with the potential for a disruptive mistake. From product defects and improper storage to unnecessarily high shipping costs, the possibilities are endless. Botched orders can reflect negatively on both your brand reputation and your bottom line.
Top 3 Order Fulfillment Mistakes
Whether you are fulfilling orders in-house or have outsourced fulfillment services to a 3PL, here are the top 3 fulfillment pitfalls to look out for:
Poor Inventory Management
The cost of holding inventory involves more than just the warehouse space for which you pay. It also includes rent, salaries, administrative costs, and utilities. Whether your inventory consists of chocolate bars, beach towels, or bicycle parts, poor inventory management can eat into your profit margins.
Here are some of the common symptoms of poor inventory management:
A high cost of inventory
Consistent stockouts
A low rate of inventory turnover
A high amount of obsolete inventory
A high cost of storage
Spreadsheet data-entry errors
Shipping the wrong items to customers
Lost customers
Imbalanced lead times
Without a proper inventory management system in place – and trained staff to manage it – your business runs the risk of mislabeling packages, product backorders, or delivering damaged goods to customers.
When you outsource warehousing operations to a third-party logistics company, you can leverage its warehousing management system (WMS) to enhance inventory management. A 3PL such as ShipWizard can help you accurately forecast order demands and minimize the chances of product backorders or overstocking.
Wrong Warehousing Space Layout
Warehouses play a key role in the supply chain. A lean, efficient warehouse keeps businesses running smoothly. Warehouses that are clean and well-organized are ready to receive merchandise, prepare orders, load and ship containers, and meet customer expectations.
Having enough warehousing space is critical for the success of your e-commerce business. But how you use the space is just as important. Whether you outsource order fulfillment or keep it in-house, proper warehouse layout and management should be a priority. For example, high-volume products should be located closer to packaging and loading docks. Another common strategy is to maximize the use of vertical space.
By outsourcing your warehousing operations to a 3PL provider, you can utilize its flexible and standardized systems without capital expenditures. An order fulfillment service provider allows you to scale storage space as you work towards growing your business. 3PLs specialize in maximizing the use of their warehouse space, so you can rest assured that your inventory will be stored, picked and packed following the best practices of warehouse management.
3. Paying Too Much For Shipping: Online retailers struggle with what to charge customers for shipping and how to get the best rates from shipping partners. If you are consistently using the same shipping carrier or two, you may be overpaying for shipping. ShipWizard is committed to controlling your shipping costs as well as minimizing days in transit. All orders we ship can use the Rate Shopping feature to compare across carriers and select your best option. Depending on how frequently you ship and the type and weight of your shipments, you may actually benefit from a mix of USPS, UPS, and FedEx.
Another area where shipping costs add up is related to packaging. Box dimensions can make a substantial difference when it comes to e-commerce shipping costs. Knowing the exact weight and dimensions of your shipment will ensure you get charged for exactly what you ship. Be sure that the product you are shipping fits properly into the shipping box itself. Sometimes the e-commerce shipping process requires more time and workforce resources than your company can allocate. If this happens, it may be time for outsourcing!
Let us be your partner when it comes to e-commerce shipping and order fulfillment. Request a quote, or contact us to learn how ShipWizard can help you avoid costly fulfillment mistakes.