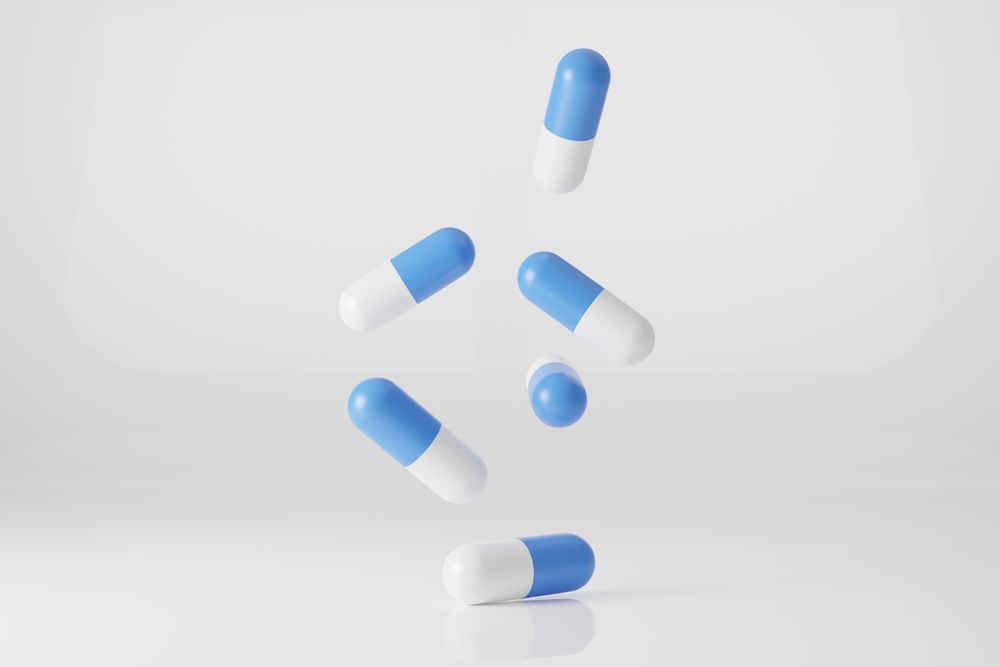 Vitamin Order Fulfillment: A Prescription For Happy Customers
The body needs 13 essential vitamins to function properly, and yet 90% of Americans are vitamin deficient. If your online store sells vitamins, this spells out a significant market. According to a recent survey, 25.13% of American adults take two vitamins and supplements on a daily basis. Is your vitamin store set up to take advantage of this opportunity and cater to the increasing demand for vitamins in an efficient manner? We believe order fulfillment should never cause customers to lose trust in your brand. From the moment your customer places an order to the moment they receive and open the box, every step is an opportunity to impress your customer and earn brand loyalty. Read on for vitamin fulfillment tips from ShipWizard.
Vitamin Expiration Management
Vitamins carry expiration dates to ensure that they are effective when taken. Most of the ingredients in vitamins and dietary supplements break down gradually, and as such, they become less effective over time. Chewable vitamins and vitamin gummies absorb more moisture than vitamins in tablet form, which causes chewables and gummies to degrade faster.
As you plan your vitamin order shipments, watching expiration dates is important. The most common method for storing and fulfilling vitamins is based on the FIFO and FEFO rotation protocols. FIFO, which stands for First In First Out, means that products are shipped out in the same order in which they entered the warehouse: the older inventory is prioritized to be delivered first. FEFO, which stands for First Expire First Out, uses the expiration date to determine which products should be shipped out first. 
If you work with a third-party fulfillment partner, make sure they can track your lots by expiration date and support your FIFO and/or FEFO protocols as they process and ship out your orders.
Temperature-Controlled Vitamin Storage
Many vitamins and dietary supplements can degrade faster and lose effectiveness when exposed to excessive heat, light, oxygen in the air, or humidity. It is natural for vitamins to lose some of their potency over time, but this process is accelerated by improper storage conditions.
The impact of temperature and humidity on supplements has been studied over the years. One such study conducted by food scientists at Purdue University found that vitamin C showed signs of deterioration when humidity levels rose to 80 percent and higher. 
Temperature and humidity control is one of the main reasons vitamin sellers choose to outsource the storage and fulfillment of their inventory to a third-party partner such as ShipWizard. Maintaining the right temperature and/or humidity level in-house is very difficult. Furthermore, any warehouse or fulfillment center that stores medicine, vitamins, or any other health or dietary supplements is required by law to register with the U.S. Food and Drug Administration (FDA) and become cGMP compliant. cGMP stands for Current Good Manufacturing Practices, and it is the main regulatory standard that ensures the quality of pharmaceutical products. ShipWizard is proud to be one of the small percentage of 3PL services that is fully cGMP 211-compliant. Our temperature-controlled warehouses ensure that your vitamins are stored in optimal conditions.

Sell Once, Keep Your Customer For Life
Most people find it challenging to remember to take vitamins and refill them when they run out. Vitamin subscriptions provide a win-win way to help customers get into the habit of taking vitamins daily. Your customers receive the ongoing benefit of the vitamins they need, and your business gets the benefit of recurring revenue without the additional expense of new customer acquisition. However, not every business is set up to handle auto-replenishment, which requires taking into account expiration dates and re-order frequency. And no customer wants to receive vitamins that have expired or lost their potency due to improper storage. When a 3PL service such as ShipWizard handles your subscription fulfillment, you are covered every step of the way. Our subscription box fulfillment expertise spans various industries, including vitamins and supplements. When your customers sign up for a vitamin subscription, we make sure they receive their vitamins on time, every time, and that the product is well within its expiration date. 
Let ShipWizard Help You With Vitamin Fulfillment and More 
Just as your vitamin products keep customers in good health, the right 3PL partner can help your business thrive. We believe it's important to establish a proper connection with a partner to form the business relationship that will benefit your organization the most. Customer service is the cornerstone of our enterprise. Whether you are a multinational nutraceutical corporation or a smaller e-commerce venture adding vitamins to your product mix, we will give your account the same care and consideration. Contact us today to learn more about vitamin and supplement fulfillment.