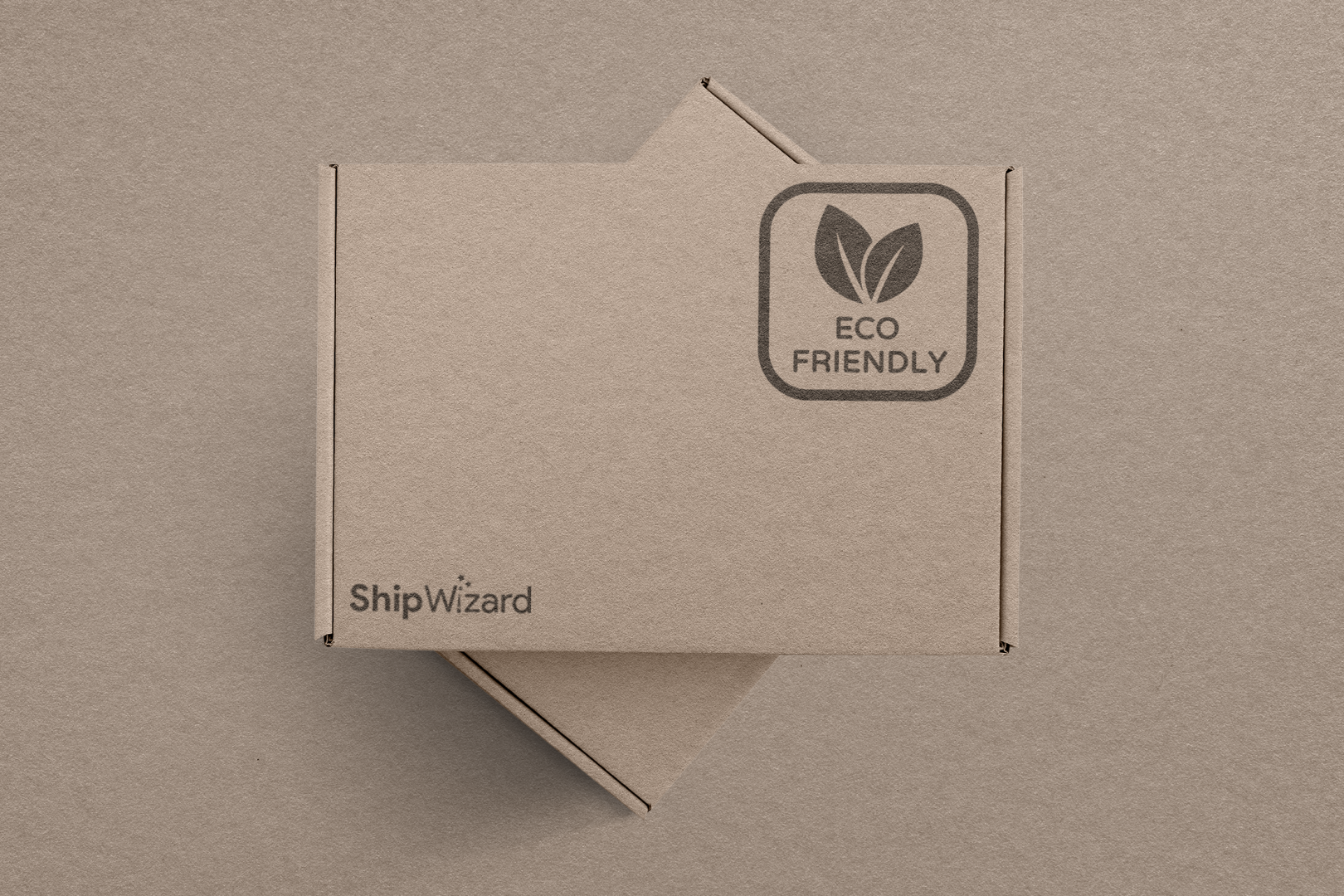 It's 2022, and the world is increasingly concerned about sustainability. From switching to electric cars to composting, consumers are actively evaluating their environmental footprint. When it comes to shopping, businesses are expected to take responsibility for their impact on the environment. Businesses worldwide are adopting new and more sustainable processes in order to fulfill this corporate responsibility.
Packaging accounts for a major portion of household waste and will continue to rise along with growing e-commerce sales. Consumers are demanding more sustainable packing materials. In a 2019 study, half of consumers in the United States and the United Kingdom reported that they are consciously trying to cut down on the amount of single-use plastic they consume, while 42% stated that choosing products made from recyclable or sustainable materials plays an important role in their shopping decisions. A McKinsey study found that more than half of US consumers are highly concerned about the environmental impact of packaging. To respond to these changing consumer sentiments, the packaging supply chain is adapting with a growing number of eco-friendly packaging options. 
Eco-Friendly Packaging Options
Is your company trying to make thoughtful decisions about packaging? Do you need help navigating the world of eco phrases — recycled, recyclable, compostable, biodegradable, zero waste, plastic-free and more? ShipWizard is here to help.
By definition, eco-friendly packaging is any packaging that is easy to recycle, safe for individuals and the environment, and/or is made out of recycled materials. It uses materials and manufacturing practices with minimal impact on energy consumption and natural resources. Goods made with recycled content use less energy, and water, and create less pollution than virgin counterparts. 
Traditionally, packing materials were not an environmental consideration. The objective was simply to pack products in order to achieve their safe and timely arrival to the final destination. Today, the decision to use eco-friendly packaging material signals your brand's commitment to sustainability. Gone are the days of huge boxes for tiny products, surrounded by plastic air pillows.
Some examples of eco-friendly shipping packaging include:

Corrugated boxes: If you are shipping something heavy or bulky, or if you typically ship a combination of different items at a time, such as curated subscription boxes, shipping boxes are likely the best fit for your business. Corrugated shipping boxes are a popular eco-friendly packaging option. Corrugated boxes are made with paper, a renewable resource, and can be made with recycled content and up to 100% recycled content. Traditional cardboard is a thicker, heavier version of paper stock or pulp. For example, a cereal box is made from cardboard. Corrugated, on the other hand, might be made with cardboard materials, but the overall design and structure is much more durable. Corrugated boxes are recyclable, compostable, and biodegradable.
Almost all products, including apparel, appliances, jewelry, skincare, yarn and fabrics, outdoor gear, food, and more, can be shipped in a corrugated box. Once filled, shipping boxes are stackable, which can save on space at the warehouse. Corrugated boxes come in a variety of sizes and styles, including:

Tab Locking Box
Literature Mailer
Regular Slotted Container
Five-Panel Folder
One Panel Fold
Compostable or Recycled Mailers: Mailers are best used for products that don't need a lot of space or protection during delivery. Mailers with protective lining are often sufficient for books, movies, music and artwork. Mailers use less paper and glue than boxes. If a mailer provides sufficient product protection, it is a more sustainable option from a carbon footprint & waste perspective. If you are looking for the most eco-friendly mailer possible, you might be considering recycled, recyclable, biodegradable or compostable options. If 100% compostable is critical to you, choose a paper-based mailer. For the lowest carbon footprint, choose a 100% recycled poly mailer.
Eco-Friendly Carton Sealing Tape: Every incremental sustainable packaging choice adds up to a big difference. And so it is with sealing tape, a relatively small but important component of packaging. Wondering if there's an eco-friendly alternative to plastic packing tape? We are happy to report the answer is Yes. From shipping to storing, cold to warm temperature, and everything in-between, there are many factors to consider when choosing the right eco-friendly packaging tape. Your choice of adhesives and materials should help your packaging be easily recycled at the end of its life. To that end, our eco-friendly packaging supplier offers several options in eco-friendly carton sealing tape: 
Water-Activated Kraft Paper Tape, recommended for high-volume applications.
Pressure Sensitive Kraft Flatback Tape, a paper-based tape that is recommended for lower volume operations and lighter-weight packages.
Pressure Sensitive Cello Tape: Another great solution for lower volume operations and lighter-weight packages.
100% RECYCLED TISSUE PAPER: Tissue paper packaging enhances the presentation of your parcel and provides added value. Did you know when you wrap your products in decorative tissue paper before boxing them up to be shipped, their perceived value increases by 24%? Tissue paper is an extremely lightweight paper that is slightly translucent and extremely pliable. Because decorative tissue paper is lightly calendared, it does not contain the "fuzz" that some types of paper give off, making it a great internal wrapping solution to protect items from dust and scuffs. When considering your tissue paper options, seek out tissue paper that is 100% recycled, or made with as much post-consumer waste as possible. Another consideration for tissue paper is minimal ink. For maximum eco-friendly value, tissue paper should be free of glitter, foils, and other non-paper additions. These factors will help ensure that the tissue paper you select for your packages is completely recyclable and/or biodegradable. 
Ask Your 3PL To Choose Green Packing Materials 
There are many ways a 3PL can assist your brand by using optimal, greener, recyclable and sustainably sourced packaging material. As they are packing or repackaging your products, your 3PL is in the position to choose "green" or eco-friendly packaging materials for your orders. Additionally, a 3PL has access to multiple suppliers of eco-friendly packaging materials, as well as the advantage of economies of scale. At ShipWizard, we leverage our relationships with eco-friendly packaging suppliers to offer our customers the choice of packaging that is made with as much recycled content as possible, with an emphasis on post-consumer waste.
Sustainability is a complex world, with layers of definitions and considerations. Your business may not be in the position to alter ya product formulation around a more sustainable raw material alternative, or to certify that every step of the supply chain uses ethical labor practices. However, picking eco-friendly materials isn't as hard as it used to be. Whether you are a small business or a multinational corporation, whether you ship 10 SKUs or 10,000, your path to a more sustainable supply chain can start with a small step, such as asking your fulfillment warehouse about eco-friendly packing materials. You may be surprised at how effortless a "greener" fulfillment operation can be.