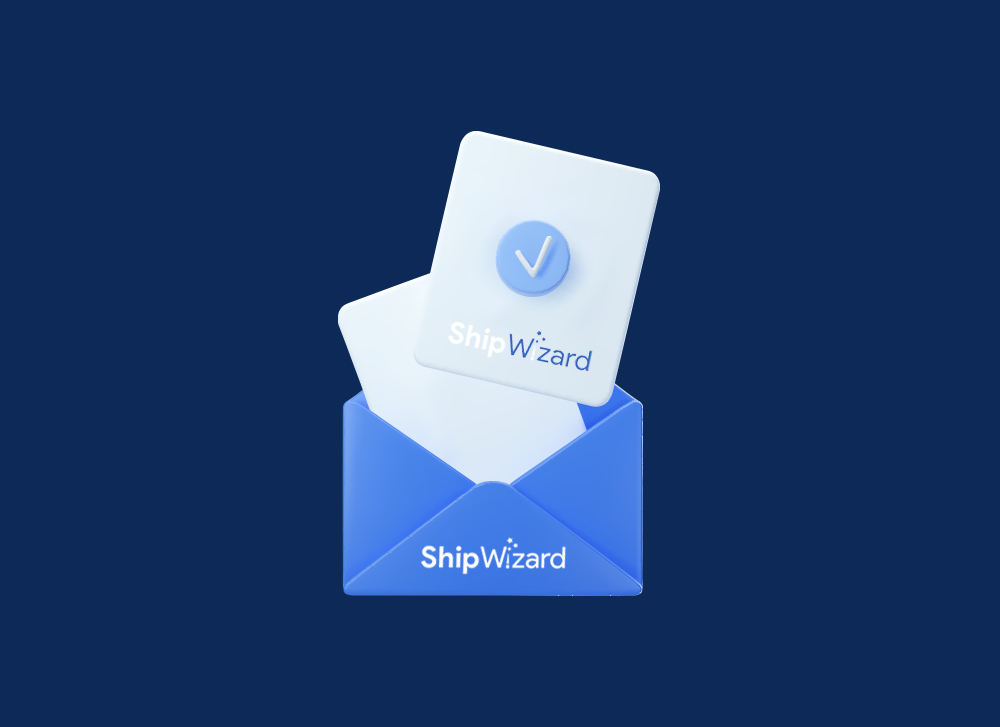 As customers, we've all been there – placed an order on a website, only to be left wondering when the item will be shipped, when your credit card will be charged, and if there are any issues or delays. While most established e-commerce giants have transactional emails automated, smaller online businesses often miss out on the benefits of well-written, well-timed order confirmation emails.
Think about it this way: order confirmation emails are like a warm hug from your e-commerce business, letting your customers know that their purchase is on its way and that you care about their satisfaction. They provide a fantastic opportunity to engage with your customers, build trust, and create a memorable shopping experience. Just think about the excited customer who's been eagerly waiting for their new phone case to arrive. When they see that confirmation email pop up in their inbox, they know they are one step closer to receiving their order. And when you provide them with detailed tracking information, they'll feel like insiders on the journey with their new purchase, eagerly anticipating its arrival.
But that's not all – order confirmation emails can also help build a relationship with customers. Imagine a customer who has just purchased a new digestive supplement from your online store. Your order confirmation email includes a personalized message thanking them for their purchase, along with a suggestion for an immunity-boosting protocol they may also consider. Not only have you provided valuable information about their purchase, but you've also shown that you care about their wellness and have taken the time to personalize their experience. And maybe that personalized recommendation will turn into a repeat purchase down the line.
Benefits of Order Confirmation Emails
At first glance, an order confirmation email may look like a humble piece of communication, hardly worthy of a second look. However, sending an order confirmation email can increase customer satisfaction and build your brand. Did you know that order confirmation emails drive the highest open and click-through rates in the e-commerce industry? Your customers will expect to see order confirmation emails immediately after they purchase from your e-commerce store
Provides reassurance – Order confirmation emails provide customers with reassurance that their purchase has been processed successfully. By providing this confirmation, you can alleviate any concerns the customer may have about their payment method, or a possible website glitch that could have interfered with the order.
Provides transparency – Providing clear and detailed information about the order, including the items ordered, shipping address, and estimated delivery date, can help build trust with the customer and improve their satisfaction with your brand. A survey by Dotdigital showed that 64% of customers consider detailed tracking information to be a key factor in their purchase decisions.
Builds a relationship – Order confirmation emails provide an opportunity to build a relationship with the customer by offering personalized recommendations based on their purchase history or other data. The Campaign Monitor reports that personalized email messages boast a 29% higher open rate click-through and a 41% higher click-through rate than non-personalized messages.
Get Creative With Order Confirmation Email
Sending a basic plain-text order confirmation email is easy, and your e-commerce platform may be able to do that for you automatically. But investing just a little extra time to personalize and elevate your email will pay off. Here are some tips for taking your automated messages to to the next level:
Get Creative, Stay On Brand
Including engaging visuals in order confirmation emails can help create excitement and anticipation around the customer's purchase. Including a photo of the product ordered or a graphic that showcases related products or services can help keep the customer engaged with your brand. Make sure the branding of the email matches your website, and the tone of the message is appropriate for your brand. There are many great examples of humorous, or even irreverent order confirmation emails, and if that approach aligns with your own brand, your customers would appreciate an email that makes them chuckle. But as with all business communication, being on brand is key. If your brand voice is more formal, your emails should match that.
Send Clear Information, Personalize
Order confirmation emails should provide clear and detailed information about the customer's purchase. This includes the order number, items ordered, price, shipping address, and estimated delivery date. This may seem obvious, but personalization in email plays a huge role in open rates and click-through rates. 80% of consumers are most likely to purchase from you if you engage in personalized advertising or marketing. Email personalization involves using available customer data to send contextual emails at every stage of the buying journey. According to Sender.com, personalization lowers the cost of acquisition by up to 50%, improves marketing spending efficiency by 10-30%, and boosts revenues by 5-15%.
With more and more customers shopping on their mobile devices, it's important to make sure your order confirmation emails are optimized for mobile viewing. Using a responsive email design that adjusts to the customer's screen size and avoiding large images or other elements that could slow down loading times can help improve the customer's experience and increase the likelihood of engagement with your brand. Don't forget to preview and test all emails on a mobile, tablet, and desktop device, with various screen sizes. You don't want to go through the effort of programming and designing a beautiful confirmation email, only to find out that a customer is unable to properly view it on their screen.
Partner with ShipWizard 3PL To Boost Customer Satisfaction
At ShipWizard, as a fulfillment partner to ecommerce businesses of all sizes, we see the power of transactional emails such as order confirmation emails. When we integrate our fulfillment platform with your ecommerce solution, such Shopify, eBay, Magento, or dozens of others, your customers receive personalized and timely emails about the status of their orders and returns.
At ShipWizard, we understand the importance of customer service in ecommerce. That's why we take it seriously when it comes to our 3PL services. From fast and accurate order fulfillment to timely communication and tracking information, we strive to provide a seamless and personalized experience for both you and your customers. As a premier fulfillment services and third-party logistics (3PL) company, ShipWizard works with companies of every size from a variety of industries to get things done with efficiency, flexibility and the highest level of service.
By partnering with ShipWizard, you can focus on growing your business while we take care of the rest. Contact us today to learn more or request a quote.