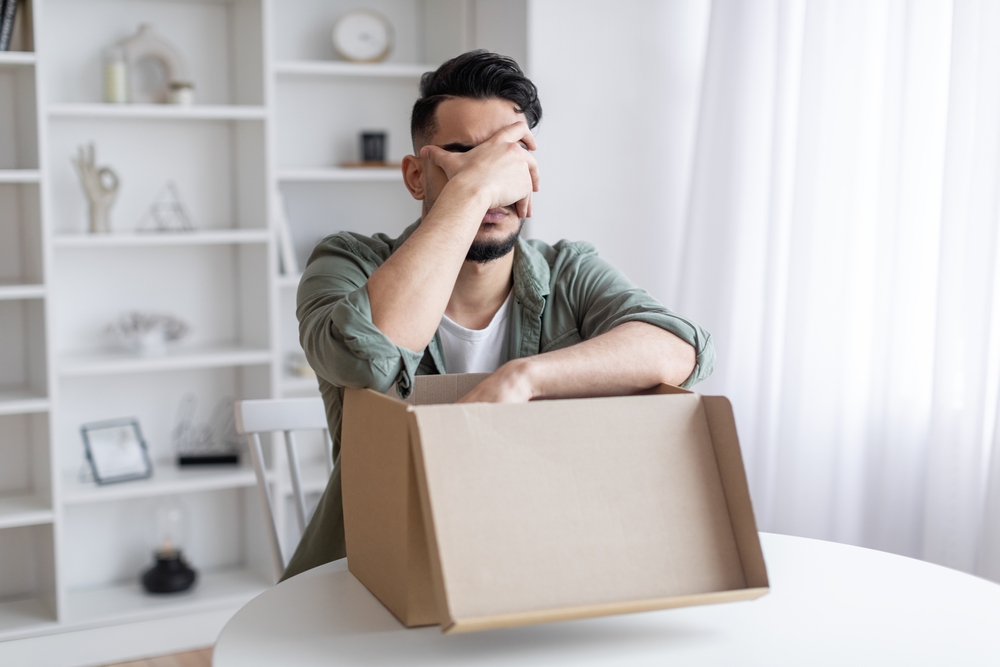 Return-ning it Right: Avoiding Mix-ups with Product Identification
Returns processing can sometimes feel like a tedious puzzle with countless pieces that need to be carefully put together. When it comes to identifying products, particularly clothing, the task can be daunting. Customers often forget to place their unwanted dress, shirt, or that extra pair of shorts they ordered by mistake, back into their original packaging, which makes it particularly difficult for the returns processing staff to identify the SKU of the item. Each return is like a unique puzzle piece, and without the right tools and practices, it's easy to get lost in the sea of items. And yet, when shopping online, customers expect a hassle-free and convenient return process. But fear not! There are solutions available to make the returns management process smoother and more efficient. Here at ShipWizard 3PL, a leading returns processing company, we use the latest technology to identify the returned products correctly and streamline reverse logistics for our clients.
How To Minimize Errors In Returns Processing
Properly identifying products, especially clothing, for returns processing is crucial for minimizing costly mistakes. There are several technologies and best practices, some very established and some that are just emerging, to help in this process. They include:
Barcodes and QR codes: Assigning unique barcodes or QR codes to each product can facilitate accurate identification during returns processing. These codes can be scanned using barcode scanners or smartphones equipped with QR code readers.
RFID (Radio Frequency Identification): RFID technology uses small tags embedded with a chip and antenna to wirelessly track and identify items. RFID scanners can quickly read multiple tags simultaneously, making it efficient for identifying clothing items during returns processing.
Product labeling: Ensure that each item has clear and accurate labels indicating essential details like product name, size, color, and any specific identifiers. Labels should be securely attached to the clothing item and be easily readable.
Product photography: Take clear and detailed photographs of each item before it is shipped to customers. These photos can serve as visual reference points during returns processing, helping to verify the condition and authenticity of returned items.
Automated machine learning: Utilize machine learning algorithms that can analyze images or other data points to identify and categorize returned items accurately. When you train the algorithm on a large dataset of different clothing items, it can learn to differentiate between products and aid in returns processing.

Quality control checks: Implement a robust quality control process to inspect returned items. This can involve comparing the returned item with the original order details, checking for any signs of wear or damage, and verifying that all included components (e.g., accessories, tags) are present.

Standard operating procedures (SOPs): Standardized procedures for returns processing outline the steps to be followed, including identification, inspection, and restocking or refunding of returned items.
Trust ShipWizard To Handle Your Product Returns With Accuracy
ShipWizard has joined forces with G2 Reverse Logistics, creating a powerful collaboration to revolutionize the identification of returned products at our processing center. With a shared commitment to efficiency and accuracy, this partnership enables us to streamline the returns management process like never before. By leveraging G2 Reverse Logistics' expertise and cutting-edge solutions, we can swiftly and precisely identify products as they arrive at our center. Whether you sell socks, sweaters, sunhats, or ski pants, when your customers choose to return an item they ordered, you can rest assured that ShipWizard will correctly and quickly identify the item, even if the original packaging or label are missing.
Combined with our standard operating procedures, QA processes, and ongoing training, G2's technology helps us ensure a seamless returns experience for both our clients and their customers. Through this collaboration, ShipWizard continues to prioritize operational excellence and customer satisfaction, making returns processing a breeze.