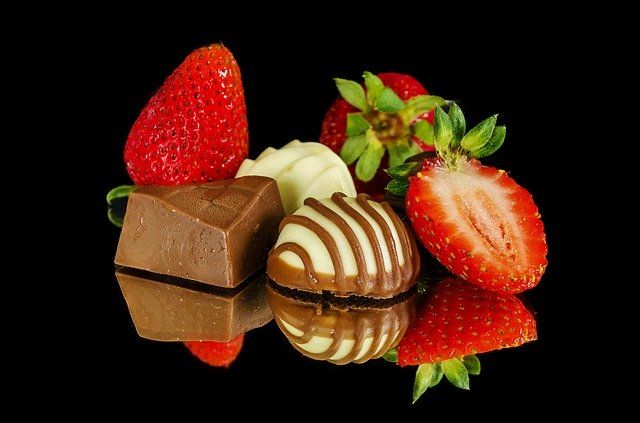 After a long day, what's better than kicking back and relaxing with some chocolate? A popular food item due to its delicious taste and versatility, chocolate is a treat that people love to purchase as gifts, as well as for themselves. In fact, people love chocolate so much that the annual estimated sales contribute $83 billion to the global economy, with the United States accounting for 18% of the world's chocolate consumption.
Chocolate dominates online candy sales at 69%, beating out categories like caramel, marshmallows, and gum and mint. Due to the delicate nature of chocolate products, many eCommerce retailers choose to outsource their fulfillment to a 3PL services provider instead of going the self-fulfillment route.
If you're just starting the process of choosing the right food and beverage fulfillment services partner for your chocolate business, here are some things to consider:
Chocolate products must be stored in an FDA-registered warehouse
All chocolate retailers are required by law to store their merchandise in a warehouse that is registered with the U.S. Food and Drug Administration (FDA). FDA-registered warehouses receive specialized training and follow strict guidelines to ensure that all chocolate orders arrive fresh and safe for consumption.
The right packaging is essential when shipping chocolate
Storing chocolate products in an FDA-registered warehouse is only half the battle. Orders still need to stay safe during the shipping process, and while it sits on a customer's doorstep. To prevent the chocolate from getting broken or damaged, the right packaging is a must. A 3PL provider should offer options such as thermal mailers as well as ice packs to make sure chocolate products stay fresh.
Chocolate sales skyrocket around several holidays per year
Online chocolate sales spike around Easter, Valentine's Day and Christmas, and it's important that the fulfillment services provider you choose can keep up. A good 3PL company will keep all holiday chaos under control through the use of cutting-edge technology including shopping cart integration, bar code scanning, EDI (electronic data interchange), a customer web portal, and more.
Chocolate products arrive fresher with fast shipping
Services like Amazon Prime have resulted in customers that love and expect fast shipping. Not only will offering next-day or two-day shipping make your customers happy, but it will help to ensure that your chocolate products arrive fresher. Chocolate can melt, expire, or easily become damaged, so it's not a good idea to waste time on shipping that takes many days.
Online chocolate retailers can benefit from their fulfillment service provider's ability to ship orders using two-day or next-day air at a discounted rate as a result of frequently working with carriers such as USPS, FedEx or UPS. This helps retailers save both money and time by not having to contact and negotiate with shipping carriers.