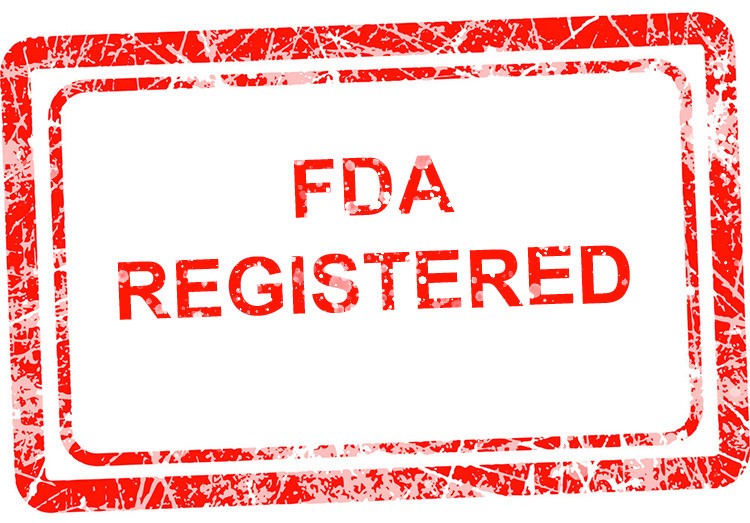 In today's age of online shopping, consumers can purchase just about anything from their computers and mobile devices in just a few clicks. Food, beverages, vitamins, and health supplements are no exception, with these being some of the fastest-growing segments of the e-commerce industry. It is forecasted that retail e-commerce sales of food and beverage products in the United States will surpass $22 billion this year, growing more than 20% annually through 2021.
With this type of rapid growth, you may wonder what e-commerce merchants in these segments are doing to keep up with their increasing order volume, while also ensuring that merchandise arrives at their customers' doorsteps fresh and safe for consumption. That's where an FDA-registered fulfillment services company comes in.
What is an FDA-registered fulfillment services company?
By law, any company selling food, beverages, drugs, vitamins, cosmetics, or other health-related products must take the steps necessary for their distribution center and warehouses to become FDA-registered. Since many of these companies choose to outsource their fulfillment to 3PL service providers, it's important for them to partner with one that is registered with the U.S. Food and Drug Administration (FDA).
An FDA-registered fulfillment services company's distribution centers and warehouses are routinely inspected to ensure the following:
The temperature is controlled at all times, and kept cool to ensure that products don't spoil.
Products arrive to the warehouse already packaged, and are never directly touched or packaged, as this can lead to contamination.
The "FIFO' (First In-First Out) approach is strictly followed, which results in less products expiring.
A written plan, which details the type of problems that could compromise food safety as well as solutions for each problem, has been created.
All employees have been trained on safety procedures.
Choosing an FDA-registered fulfillment services company
Before partnering with an FDA-registered fulfillment services company, be sure to get answers to the following questions to make sure they are the right fit for your business:
In addition to being FDA-registered, are they cGMP compliant? If your company sells drug products, the fulfillment services company that you partner with must also be cGMP compliant. Current Good Manufacturing Practice (CGMP) regulations ensure that a product is safe for use, and that it has the ingredients and strength it claims to have. It's important for drug merchants to know that just because a fulfillment center is FDA-registered, it does not necessarily mean that they are also cGMP compliant. ShipWizard is proud to be one of the few fulfillment centers that is fully cGMP 211-compliant, which means that we fully understand and follow the guidelines related to being both an FDA-registered company and a cGMP compliant company, and that our fulfillment warehouses have passed all inspections.
What happens to expired goods? In a perfect world, every perishable product would be sold before its expiration date, but unfortunately a little bit of loss to expiration is inevitable. What's important is that these products are disposed of properly, and never accidentally sent to a customer.
How are product recalls handled? An FDA-registered fulfillment services company will regularly monitor for recalls, and in the event that a product is recalled, it will help track lot numbers, expiration numbers and sales of recalled items. The products affected by the recall should also be quarantined immediately.