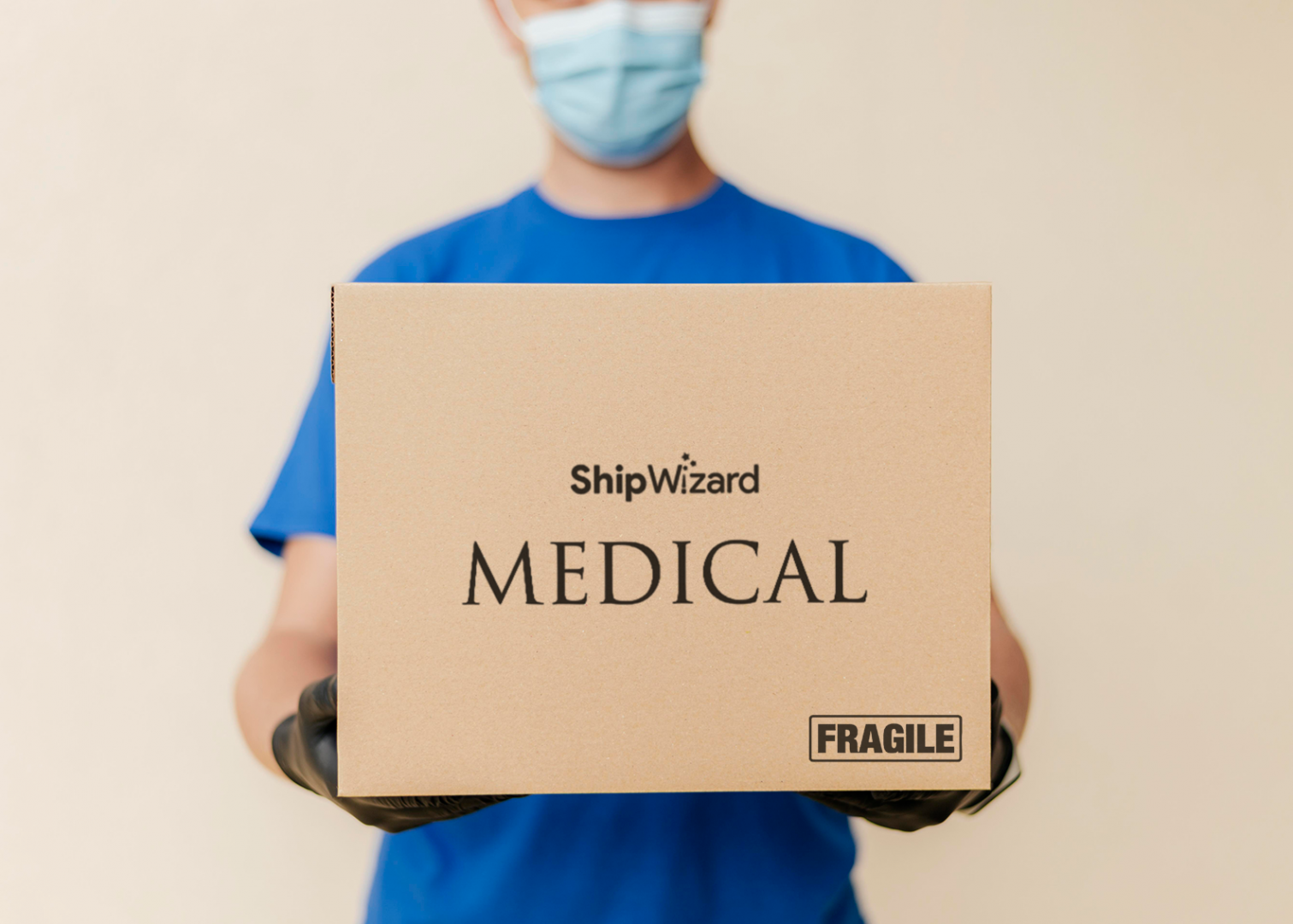 3 Requirements for Class II Medical Device Fulfillment
Without medical devices, common medical procedures – from bandaging a sprained ankle, to diagnosing COVID-19, implanting an artificial hip, or any surgical procedure – would not be possible. Discovery of what would be considered a medical device by modern standards dates as far back as c. 7000 BC in Baluchistan where Neolithic dentists used flint-tipped drills and bowstrings. Today, medical devices continue making life-saving procedures possible, so having the right medical device in the right hands, at the right time, is crucial. As a medical device 3PL, we appreciate the complexity of medical device distribution and enjoy knowing that our fulfillment service plays a part in ensuring that the devices are available whenever and wherever they are needed.
If you manage logistics for a medical device manufacturer, perhaps you have considered working with a 3PL service such as Shipwizard. The right fulfillment partner for your business will not only help you meet the basic requirements, such as storing, sorting, kitting, shipping and returns management, but also grow with you and provide the flexibility and scalability required by the healthcare industry.
FDA-Registered Warehouse For Medical Devices
Why does your medical device need to be stored in an FDA-registered warehouse? Under the Bioterrorism Act of 2003, all warehouse facilities that store or handle products intended for consumption by humans or animals in the United States are required to register with the U.S. Food and Drug Administration (FDA). The purpose of the FDA's regulations is to ensure that all food and beverage products are received by consumers fresh and safe for consumption. As long as an FDA-registered warehouse is following all guidelines, consumers should never receive:
Products that have been damaged or contaminated
Products that are incorrectly labeled
Products that have reached their expiration date
Recalled food and beverage items
When shopping around for a 3PL partner, it's important to request to see their Certificate of Registration, which confirms that their warehouse facility has been properly registered with the FDA. FDA-registered warehouses work in a variety of ways to maintain the safety of the products stored there.
Scalability and Flexibility Are A Must
Patients and consumers rely on accurate and timely delivery of their medical devices. Whether your company makes absorbable sutures, blood transfusion kits, catheters, bandages, blood pressure cuffs, pregnancy test kits, infusion pumps, or any of the other 2 Million medical devices, your product meets a medical need. As such, demand may fluctuate due to a number of factors, such as the surge in demand for pulse oximeters due to the COVID pandemic. On the other hand, a product recall may generate an avalanche of returns. The need for other medical devices fluctuates with seasons, in a fairly predictable pattern, such as respiratory supplies and equipment and the flu season.
Scaling a medical device business means setting the stage to anticipate and support the change in demand. It describes a company's ability to easily adapt to increased workload and market demands. A scalable company is able to benefit from economies of scale and can ramp up production. In order to scale in the medical device industry, you will need access to strategically located fulfillment centers, modern warehouse management systems and experienced staff with outstanding customer service. That is where a trusted 3PL partner comes in.
Benefits of scaling with a 3PL include:
Choice of shipping carrier, often with the best rates
Inventory management
Reporting
Customer service
Over the years, Shipwizard has provided Class II medical device logistics solutions to a wide variety of medical device providers. Our team of logistics professionals is committed to making sure your medical devices are shipped with accuracy and on schedule.
How Important Is Reverse Logistics for Medical Device Fulfillment?
Product recalls are expensive, and the medical device industry is no exception. On average, about 4,500 drugs and devices are pulled from U.S. shelves each year. In 2017 alone, manufacturers recalled 4,402 drug and device products, according to the Center for Devices and Radiological Health and the Center for Drug Evaluation and Research.
The ability to maintain an accurate chain-of-custody from the manufacturer to the warehouse to the retailer or consumer/patient is vital to ensure compliance should a recall occur. Efficiently and effectively managing product recalls and returns can not only save money, but it can ensure that recalled, or otherwise unqualified product doesn't re-enter the supply chain. At Shipwizard, we manage the entire merchandise returns process for you and your customers. We also handle other aspects of the supply chain such as cross-docking, merchandise quality inspection and general 3PL warehouse services. With our FDA-registered warehouse in Ft. Lauderdale, Florida, technology integrations, and a dedicated team for each client, Shipwizard truly has everything you need to support your medical device business through all the ups and downs. Contact us today to discuss your fulfillment goals.