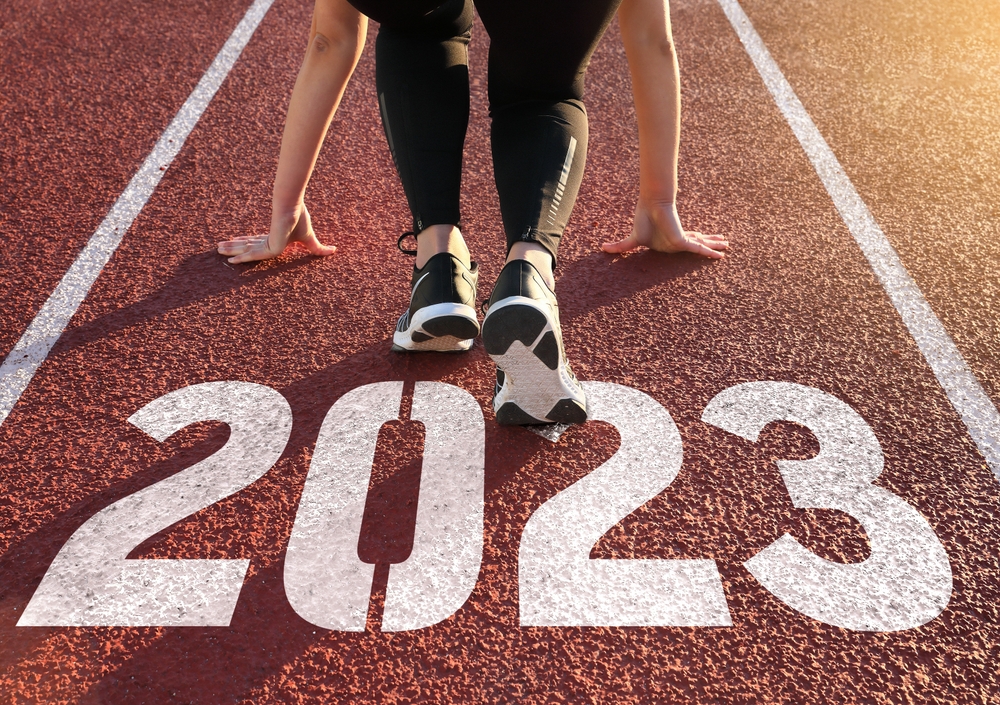 Every year, millions of people make New Year's resolutions, hoping to spark positive change, adopt new habits, or even reinvent themselves. The recurring themes each year include a more active approach to health and fitness, improved finances, better relationships, and learning new things for personal and professional development. If your business offers a product or service that can help your customers keep a New Year's resolution, January may be a busy season for you. At ShipWizard, we support our clients with seasonal demand due to New Year's resolutions, particularly in the health, wellness and fitness categories. Here, we share tips for supporting your customers on their "new year, new me" journey. 
Most Common New Year's Resolutions
The ancient Babylonians are said to have been the first people to make New Year's resolutions, some 4,000 years ago. They were also the first to hold recorded celebrations in honor of the new year—though for them the year began not in January but in mid-March, when the crops were planted. New Year's resolutions today are a mostly secular practice. Instead of making promises to the gods, most people make resolutions only to themselves, and focus purely on self-improvement. Some of the most common New Year's resolutions include:
Exercise more.
Lose weight.
Get organized.
Learn a new skill or hobby.
Live life to the fullest.
Save more money / spend less money.
Quit smoking.
Spend more time with family and friends.
According to recent research, while as many as 45 percent of Americans say they usually make New Year's resolutions, only 8 percent are successful in achieving their goals. How can you help your customers stick to their resolutions? Offering the right tools and support can make all the difference.
Fitness Equipment To Support New Year Weight Loss Goals
After the ball drops, many New Year's resolutions involve dropping a few pounds and getting in shape, especially after the holiday eating marathons and indulgences.
Some of the top fitness products sold online include:
Hip Resistance Bands
Chin Up Bar
Bike Pedal Exercisers
Yoga Ball
Ab Roller Wheel
Exercise Mat
Insulated Water Bottle
Fitness Smartwatch
Weighted Fitness Hoop
Hand Grip Strengthener
Unisex Swim Cap
Ring Exercise Strap
Push-Up Rack Board
Electric Muscle Stimulator
LED Gyroscopic Powerball
Adjustable Stretch Board
Professional Jump Rope
Agility Ladder Trainer
If you sell a fitness product, January is the time to get more aggressive with marketing and ensure that your fulfillment process is as perfect as it can be. The smallest delay in shipping, the smallest mistake in order fulfillment, or a defect in product quality, can make the difference between a customer who will use your product for years and a disgruntled customer who not only gives up on your product and brand, but also quits on their New Year's resolution.
A Supplement A Day
With today's busy lifestyle, it can be tough to get enough of the nutrients needed by the body from the food you eat. This is where vitamins and supplements come in to bridge the gap between what the body needs and what a typical diet provides. But despite the well-established benefits of supplements and vitamins, many people still struggle to remember to take vitamins and refill them when they run out. Vitamin subscriptions are a convenient and efficient way to help consumers get into the habit of taking supplements every day, and stick to their New Year's resolution of a healthier lifestyle. 
When fulfilling vitamins or dietary supplements, fulfillment looks a little different than the usual pick and pack services for other types of products. Since supplements have expiration dates, and must be stored according to FDA regulations. 
Fortunately, a 3PL partner is experienced in both supplements fulfillment and subscription boxes can streamline the vitamin subscription fulfillment process for your e-commerce store. The storage and shipping of products on a subscription basis is commonly referred to as "Auto-Ship" or "Continuity" fulfillment. 
When a 3PL service handles your subscription fulfillment, you are covered every step of the way. At Shipwizard, our subscription box fulfillment expertise spans a variety of industries. Additionally, our warehouse is FDA-registered and cGMP compliant. cGMP refers to the Current Good Manufacturing Practice regulations enforced by the U.S. Food and Drug Administration (FDA).  At ShipWizard, we are fully committed to the safe and proper storage and shipping of cGMP-related products such as dietary supplements, vitamins, natural healthcare products and other health and beauty products.

By simply sending your inventory to our FDA-registered warehouse, your continuity orders go into the system and are fulfilled at the prescribed frequency.
Whether your business sells resistance bands, resveratrol, or a daily regimen for making positive changes, ShipWizard is here to help deliver every order to your customer's doorstep, in January 2023 and beyond. Contact us today to request a quote.