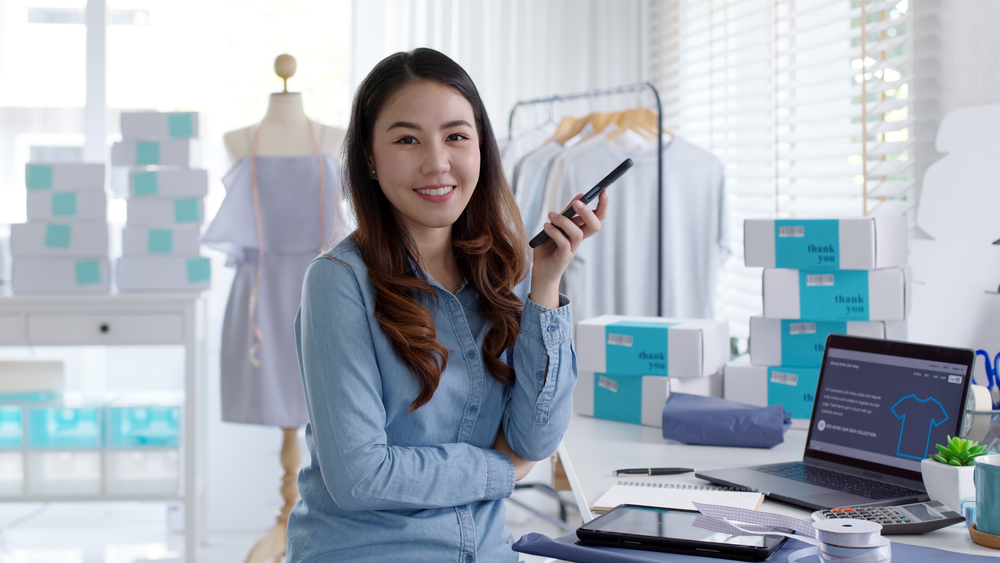 Omnichannel or Bust
Is your business ready for omnichannel? As consumers, we interact with brands online and offline in a seamless way, often without realizing we are participating in the omnichannel universe. If you have downloaded the Starbucks app, ordered your signature Iced Triple Shot Nonfat Latte with Oat Milk, then used your loyalty points for a free pastry item while in the store or at the drive-through, and added a tip for your barista on your phone, you have utilized Starbucks' omnichannel strategy.
Another example of a seamless omnichannel experience is the beauty retailer Sephora. Shoppers have been able to shop with Sephora both in-store and online for several years. And if you want to reorder your SPF foundation or waterproof mascara in the same shade, you can easily do so in-store or online. You, or an in-store associate, will find your recent orders on the Purchase History page, along with dates and locations of purchase.
In the post-COVID world, it is increasingly clear that a retailer's success will depend on their ability to thrive in the omnichannel universe. As consumers continue to shop using e-commerce channels at an accelerating pace that is greater than pre–COVID-19 levels, is your business prepared for the omnichannel world?
What is Omnichannel?
Omnichannel is defined as a multichannel approach to sales that seeks to provide customers with a seamless shopping experience, whether they're shopping online from a desktop or mobile device, by telephone, or in a brick-and-mortar store. Let's say a customer visits your website looking for a Bluetooth speaker, but decides not to buy it right away (or becomes distracted by another task and closes the browser window before checking out). Later, while browsing Instagram they click on your ad with a coupon code, which leads them to complete the purchase on your website. During checkout, they choose to pick up the speaker at your brick-and-mortar location.
In this example, your customer interacted with your business through three different touchpoints (website, Facebook, and brick-and-mortar location), with a seamless and consistent experience across the three. Unlike the traditional multi-channel strategy, an omnichannel approach puts the customer, not departments or corporate silos, at the center of its strategy. It acknowledges the power of mobile and social in the customer journey.
Why Is An Omnichannel Strategy Important?
Omnichannel offers cross-channel flexibility, giving customers more options and more avenues to make their purchasing decisions. With nearly 75% of shoppers saying that they use multiple channels to shop and compare prices, committing to omnichannel is not only the smart decision, it is ultimately the only feasible option.
A study of 46,000 shoppers published in the Harvard Business Review showed that customers spend more on brands that have invested in omnichannel strategies: customers spent an average of 4% more on every shopping occasion in the store and 10% more online than single-channel customers. And according to Google's Omnichannel shoppers: An emerging retail reality, shoppers who are able to buy through multiple channels have a 30% higher lifetime value than others.
It goes without saying that reaching your audience on more channels provides more opportunities for engagement. From product reviews to social shopping, the buyer journey is filled with potential customer touchpoints and messaging opportunities.
Characteristics of An Omnichannel Business
Retailers and brands can reap the revenue benefits of omnichannel shopping, but only if they create a truly seamless buyer experience. Simply selling products on multiple channels does not automatically create an omnichannel experience. Do your sales channels work together, or in parallel? If you are not sure whether your business is truly omnichannel, do a quick check by answering these sample questions:
Can your customers click on an item in an email to add it to their mobile app shopping list?
Could customers log in to your website and access their purchase history, from in-store, online, or social shopping channels such as Facebook?
Do your loyalty program update points and rewards to your customer's mobile app, from in-store and online purchases?
Does your brand convey a unified and consistent message across channels?
Are all of your marketing campaigns connected?
An omnichannel retailer can answer yes to each of these questions because all their sales and marketing engagement points are interconnected.
Omnichannel Order Fulfillment
Let's say your business has made the leap and investment to become truly multichannel. Does this commitment extend to order fulfillment and logistics? Omnichannel fulfillment is the process of picking, packing, and shipping orders that are sold across multiple stores, sales channels, and online marketplaces. This method requires data to sync from a variety of sources and technology that enables a single source of truth for inventory and orders. Just like a sales associate at Sephora is able to pull up a customer's online and offline purchase history, your fulfillment operations team needs to receive detailed information about each order and customer, whether the sale was recorded on your website, brick-and-mortar location, an online marketplace, or a different channel.
There are 5 basic steps of omnichannel fulfillment, including:
Product checking, storage, and inventory management in the warehouse
Order processing and confirmation
Order Delivery
Reverse Logistics, otherwise known as Returns Management
Each of these steps requires a detailed analysis and a workflow, in order to ensure sufficient inventory, delivery timelines, and an overall positive customer experience.
Let's consider omnichannel returns, as illustrated by Nordstrom. Lauded for its generous return policy, Nordstrom has applied the omnichannel philosophy to its reverse logistics. By starting the return process online, customers can decide which platform is most convenient: store returns, mailing the items back, or curbside pickup. Product return flexibility satisfies the 72% of consumers whose purchasing decisions are influenced by return policies, according to Linnworks research.
Whether your business is just starting on the path to omnichannel or has fully integrated the principles and technologies needed to create a frictionless buyer experience, you can count on Shipwizard to offer the most appropriate solution for your order fulfillment needs. With over 50 automated shopping cart integrations, online marketplace integrations, and ERP integrations, ShipWizard is well-positioned to handle omnichannel order fulfillment for companies of every size. Contact us today to get started or request a quote.