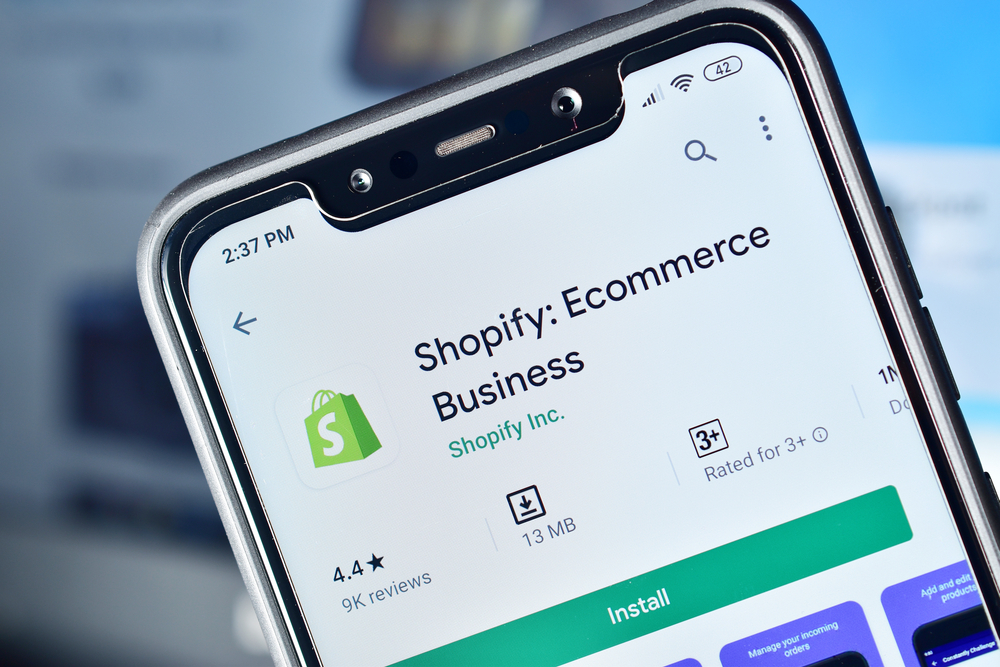 Shopify has nearly 11% of the total e-commerce market, with a reported 1.75 Million merchants building their stores on the user-friendly flexible all-in-one platform. By market share, Shopify is second only to WooCommerce and outpaces other popular competitors such as Squarespace, Wix, Magento, Weebly, and BigCommerce. One of the reasons merchants choose Shopify is that it is highly flexible and easy to use, with over 6000 Shopify apps available on the Shopify App Store to customize the store theme and the user experience. Shopify is also easy to integrate with a third-party fulfillment center with software integration capabilities.
As a Shopify-based merchant, chances are, you know the signs it's time to outsource your fulfillment: you find yourself in a full-time boxing and label-printing operation, you have outgrown your ability to fulfill orders on your own, and/or your order fulfillment process is starting to have a negative impact on customer satisfaction. Perhaps your customers are not receiving their orders on time, or you are starting to see errors in shipping and returns processing. Fortunately, there are many 3PLs and warehouses that can take over the fulfillment process for you. You just have to narrow the selection down to a 3PL that's right for your Shopify store.
Turbocharge your Shopify Store With Software Integrations
Most e-commerce merchants are aware of the benefits of outsourcing order fulfillment, warehousing and distribution to 3PLs. However, the outsourced 3PL experience is only as good as the consistent two-way communication between your business and the 3PL. Lack of real-time visibility into inventory across your 3PL's warehouses can result in delayed procurement, stock-outs, and lost revenue. Not to mention the frustration from all parties involved. That is why software integration is essential to a successful 3PL partnership.
ShipWizard provides over 60 automated shopping cart integrations, online marketplace integrations, and ERP integrations. Shopify is one of our most frequently requested integrations, and one that is fairly simple to set up. By allowing our system to securely connect to your Shopify store, you enable us to speed up fulfillment and eliminate errors. Once the integration is set up, you will be automatically sending sales orders from your Shopify store to 3PL. Did a panicked bride order 200 party favors from your store a week before the big day? Did a sleep-deprived new parent press "Buy" on the swaddling blanket you invented for colicky babies, in every available color? You can rest easy knowing that our 3PL will receive the orders instantly, package them and ship them out as quickly as possible. Additionally, we can provide your customers with real-time updates and complete visibility into order status.
Speed Up Delivery With Multiple Warehouse Locations
Once the order is placed in your Shopify store, customers expect fast delivery, whether they live in Washington, New Mexico, Maine or Texas. If you are still fulfilling orders on your own, the delivery times may vary depending on your location. If you are based on the West Coast, delivery to East Coat customers may require additional expense, an earlier cutoff time depending on your carrier, or both. When your orders are fulfilled by a 3PL, your products are stored and shipped out of the 3PL's warehouses. A 3PL such as Shipwizard can also distribute your inventory between two or more locations, and ship each order out from the location that is closest to the destination. With an East Coast and a West Coast location, ShipWizard can ensure that your customers in the continental U.S. receive your products in 2 business days.
Speaking of carriers, keeping track of shipping rates and options is another time-consuming task that your 3PL can take off your plate. At Shipwizard, we shop all carriers to bring you the best rate, always. Our rate shopping service means finding the best rates for each package sent on behalf of each of our customers. Rate shopping multiple carriers at a shipment level is a powerful tool to ensure least-cost alternatives and benefit from the value regional carriers could offer. Depending on how frequently you ship and the type and weight of your shipments, you may actually benefit from a mix of USPS, UPS, and FedEx. ShipWizard is committed to meeting your fulfillment goals, such as controlling costs or minimizing days in transit.
Simplify Returns With A Reverse Logistics Partner
Fast and accurate returns management is key to customer satisfaction and loyalty, and Shopify merchants are no exception. If a customer decides to return one of the hand-carved cheese boards they purchased at your Shopify store, they want the convenience of a pre-paid label, a clear drop-off location, and a quick – or ideally, instant – refund.
The top five steps retailers are taking to improve returns management and the overall experience are:
Clear communication of the return policy
Process improvements
Discounts in lieu of returns
Encouraging store credit or exchanges
Implementing a returns management solution
A 3PL that specializes in returns management, otherwise known as reverse logistics, can simplify and speed up the returns process for Shopify merchants. At Shipwizard, we not only receive the returns and process them according to your business rules (send back, re-package for resale, recycle or discard), but also inspect the quality of the returned item, and enable the refund to be processed as quickly as possible.
We join forces with your internal team to focus on making your returns process and supply chain activities smarter, easier, simpler and more cost-efficient for you and your customers. Our returns management services include: receiving your returns, aggregating merchandise to send back to your warehouse, integrating our systems with yours and managing your inventory for faster sale.
With that in mind, you can offer your customers several return label generation options, including having them print labels out on their own or enclosing a preprinted label in their original packaging. Since each customer is different, we like to cover all options and preferences. When we work together, we will learn from the start what your – and your customers' – preferences are so that we can create a return label generation process that makes perfect sense for everyone.
With a Shopify-friendly 3PL such as Shipwizard in your corner, the adage of "make money in your sleep" can actually come true. While Shopify makes it easy for your customers to place orders, Shipwizard takes care of order fulfillment, inventory management, and returns processing. You can focus on marketing your store, analyzing your business performance, and making strategic decisions about new SKUs, seasonal specials, and promotions. Or, go ahead, take an afternoon off – we won't tell!