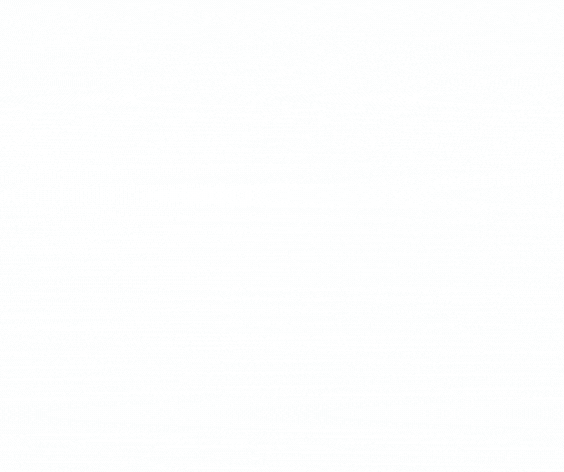 Do you have an Instagram shop? Instagram Shopping is quickly becoming the preferred way for consumers not only to learn about new brands and products on Instagram, but also to purchase them in just a few simple steps. If you are not already selling directly on Instagram, learn how to take advantage of this sales channel in just a few easy steps. At ShipWizard 3PL, we love making order fulfillment easy for our clients. An Instagram shop can make sales just as easy for merchants like you.
What Is An Instagram Shop? 
Instagram Shopping allows people to easily shop your brand's photos and videos across Instagram. Your Instagram shop is a place to sell and share your brand story, where people can browse products and explore collections, for instance, new arrivals, gifts, seasonal trends and more. Product Detail Pages (PDPs) provide all relevant info on items, including pricing and descriptions, from your product catalog. PDPs also pull in content where the product is tagged on Instagram and drive people to your website to complete a transaction. Instead of sending people from PDPs to your website, where customers need to register and provide their payment information, checkout on Instagram enables Instagram users to make purchases directly in-app. Checkout is currently available to eligible U.S. business and creator accounts. 
Benefits of Having an Instagram Shop
If you are not yet convinced about the value of Instagram, we have some statistics that may change your mind. More than 500 million Instagram users are active on the platform daily, and 50% of them follow at least one business. More than 130 million people use Instagram shopping. Instagram shopping statistics show that Instagram is a wildly popular app, with a huge amount of traffic going through every month.
Here are some of the benefits of creating an Instagram Shop for your business:
By adding your products to Instagram Shop, you can increase your sales to existing customers, and gain awareness among new customers. Your products will show up on Instagram's "Explore" tab and even on searches for related products. 
Simpler, Quicker, & Shorter Buyer Journey: Instagram shop allows users to buy products quickly and simply with just a few clicks. Because Instagram provides the option to store each customer's contact information and payment method in the app, checkout is as easy as 1-2-3.
Easy Integration: If you already have an online store on one of the major platforms, such as Shopify or Woocommerce, setting up your Instagram shop takes just a few minutes. Your inventory can easily be synchronized from your e-commerce platform to your Instagram shop. Once set up, your Instagram shop requires very little maintenance, while the upside and the potential for new sales is significant.
Set Up Your Instagram Shop:
To set up an Instagram Shop, you'll need to follow these steps:
Make sure you have a business account on Instagram. If you don't have one, you can easily switch to a business account in the settings of your personal account.
Set up a Facebook Shop. Instagram Shops are connected to a Facebook Shop, so you will need to have one set up before you can set up an Instagram Shop.
Connect your Instagram account to your Facebook Shop. You can do this in the settings of your business account on Instagram.
Add products to your Facebook Shop. You can add products to your Facebook Shop by creating a catalog in Facebook's Catalog Manager.
Tag products in your Instagram posts. Once your Instagram account is connected to your Facebook Shop, you'll be able to tag products in your Instagram posts. This will add shopping tags to your posts, allowing people to tap on a product and see more information, such as the price and a link to purchase the product.
Confirm your Instagram account and business information. Instagram will check your information to ensure that your account meets their guidelines and that you are selling appropriate items.
Once you have completed all the steps above, you will be able to start tagging products in your posts and Instagram stories.
Please note, You'll need to have an approved Instagram Shopping account in order to tag products in Instagram Stories, and at least one product in your Facebook Shop. Certain countries are not eligible for the Instagram shop feature and, based on the category of products you sell, your ability to tag them might be limited.
Once you set it up, it's important to use Instagram's analytics and Insights to track your results and adjust your strategy accordingly.
Connect Your Shopify Store To Instagram
To import products from your Shopify store to your Instagram Shop, you will need to connect your Shopify store to your Facebook Shop, which is connected to your Instagram account. Here are the steps:
Install the Facebook Channel in your Shopify store. This will allow you to connect your Shopify store to your Facebook Shop. You can do this by going to the app store in your Shopify admin and searching for the Facebook Channel app.
Log in to your Facebook account and navigate to the Facebook Shop section of your business page.
Click on the "+" button to create a new catalog and select "Shopify" as the source.
Connect your Shopify store to your Facebook Shop by entering your Shopify store URL and clicking "Connect."
Select the products you want to import and click on "Import Products."
Once your products are imported, you can start tagging them in your Instagram posts and stories.
After that, Instagram will need to approve your account and products, once it's approved you will be able to start tagging products in Instagram stories and posts.
Please note that the above process is a general outline, it might vary depending on the version of Shopify you are using, the number of products, and other details.
Instagram Order Fulfillment and More At ShipWizard 3PL
Once you start receiving orders from your Instagram Shop, you may find that you are ready to consider 3PL fulfillment partners. Fulfillment partners like ShipWizard will handle the packaging and shipping for you, leveraging their expertise in order fulfillment to free up your valuable time. When you choose to work with a fulfillment partner, you'll be able to focus on growing your business more through Instagram. With our East Coast and West Coast facilities, ShipWizard can get your orders delivered to the majority of the country in 2 business days. We shop multiple carriers to help you save money on shipping. We even have eco-friendly packaging options to help you earn customer loyalty and reduce your business's environmental footprint. If you are ready to get started, or would like to learn more about order fulfillment, contact us today.