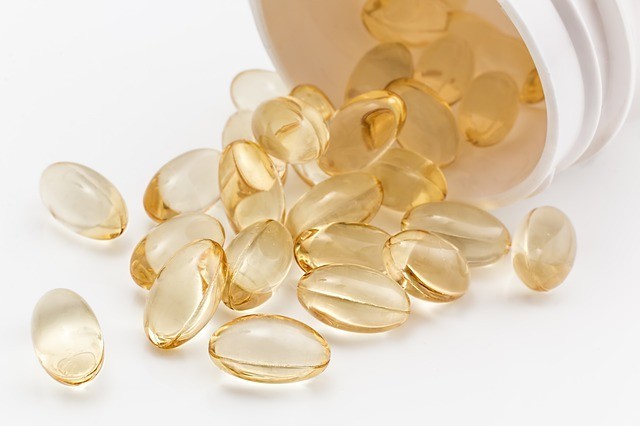 One thing that many American adult consumers have in common today, regardless of age, gender, or any other demographic is that they are health conscious to some degree. A recent study found that 86% of American adults take a health supplement, whether it's vitamins, body building products, or nutraceuticals. This comes as great news for retailers selling these products!
Not only are more Americans taking vitamins and supplements, but many are also now purchasing them online. Vitamin and supplement ecommerce sales are growing faster than a majority of other industries, with revenue reaching nearly $31 billion dollars in 2018.
To keep up with their rapidly growing sales volume, many online vitamin retailers outsource their product fulfillment. If you're shopping around for a vitamin fulfillment services company, here are some things to consider that will help you choose the right partner.
You must choose a cGMP compliant fulfillment services company
When your merchandise consists of vitamins or any other health or dietary supplements, the fulfillment services company that you partner with must not only be FDA-registered, but also cGMP compliant. A vitamin fulfillment services company that's cGMP compliant follows strict guidelines to ensure that your customer orders arrive undamaged and safe for consumption.
Only a small percentage of 3PL service providers are fully cGMP 211-compliant, so it's important for businesses to ask about this when shopping around for a fulfillment partner.
A vitamin fulfillment services company ships order the most cost-efficient way
Here at ShipWizard, many vitamin products are shipped in bubble mailers, which are smaller and lighter than cardboard boxes. This enables us to ship orders out at a low cost, which can help retailers save lots of money over time.
Faster shipping leads to products arriving fresher
Not only is fast shipping something that consumers have grown to love and expect, but it also helps to ensure that your orders arrive fresh. All vitamins and supplements have expiration dates, so it's not ideal to waste time on shipping that takes many days.
Ecommerce merchants that outsource to a leading fulfillment services company can benefit from their ability to ship products using two-day or next-day air at a discounted rate as a result of frequently working with carriers such as USPS, FedEx or UPS. Not only does this help merchants cut costs, but it also saves them time by not having to contact and negotiate with shipping carriers.
Leading fulfillment companies use technology that eliminates shipping errors
Vitamin and health supplement retailers often sell many products, many of which come in packaging that looks similar to other products. With that said, the cGMP compliant warehouse that you choose should utilize cutting edge technology that makes it easier to keep an eye on things like product names and expiration dates. Doing so will result in a more streamlined fulfillment process, and less costly errors.