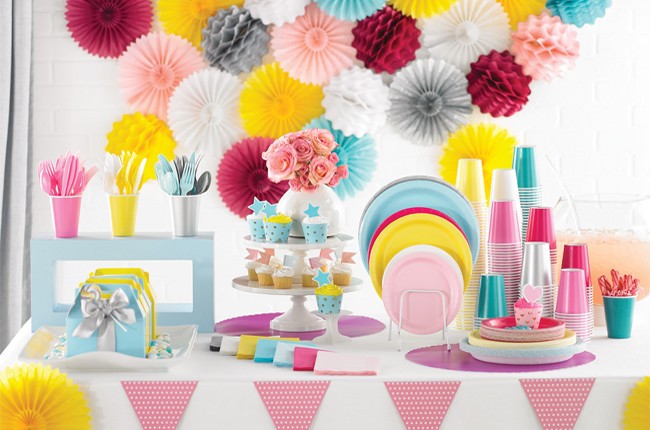 If you're running a party supply company, now is the time to celebrate!
Party supply fulfillment services are better than they've ever been, largely due to huge steps in technology that make it even easier to orchestrate all your little moving parts into one merry production.
Let's take a deeper look at party supply fulfillment services and how they can help your business do even more.
Party Supply Fulfillment Services Let You Kick Back and Relax
Partnering with a party supply fulfillment house can change your entire outlook on warehousing and distribution.
Not only will such a relationship save you big bucks, but it can speed up your shipments and make it easier to move more products into inventory by removing paperwork roadblocks.
Here are just a few services that party supply fulfillment services offer for businesses like yours:
Electronic Data Interchange. If you order products from any large wholesaler or act as a vendor to a large retailer, you're going to need EDI to connect. These systems are cost prohibitive for many small to medium sized businesses, but they are available through party supply fulfillment houses.With a 3PL service, simply pay for the transmissions you need to make, rather than having to install the hardware and software and train your staff in how to run the equipment.
Certain party supplies go together like peanut butter and jelly, so it just makes sense to go ahead and package them that way. Anyway, it speeds up the "pick" part of pick, pack and ship, so in the end it saves you money, too!Kitting allows you to design custom bundle packs or use your data to combine items that are often purchased together to save time and expense.
SKU Management. You have so many small products that it takes a lot of SKUs to track every different napkin color and princess tiara. That's not a problem for a party supply fulfillment service. Your SKUs are just one small part of a greater database that's capable of tracking many more just like them, so there's no worry that something will get lost or that two items will be mixed up because they look alike.
Bar Code Scanning. Inventory control is the key to success with order fulfillment. The better you manage it, the better your return. That's why tools like bar code scanners and inventory management software are readily employed at party supply fulfillment houses.The more checks on your orders as they pass through the system, the more accurate they'll be, plus the data can help you plan future product lines.
Party supply fulfillment services can give your company something to really celebrate. Improved inventory management, more efficient product combinations and better tools to communicate with suppliers and distributors can make a huge difference to the success of your business.