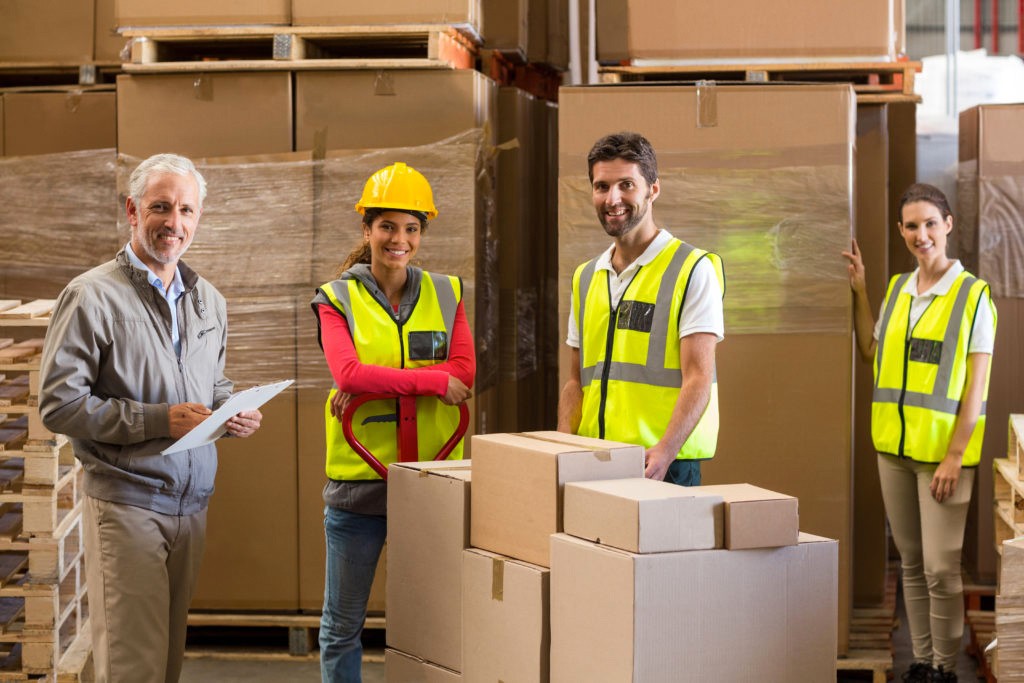 After years of working with e-commerce business owners, we understand that two of their top priorities are cutting costs whenever possible and keeping their customers happy. With industry giants like Amazon and Target making logistics look easy, the idea of bringing order fulfillment in-house may initially seem like a good idea. However, underestimating the costs and logistics involved in self-fulfillment can result in unexpected delays, unhappy customers and, ultimately, lots of wasted time and money. With that said, many e-commerce businesses choose to outsource fulfillment to a 3PL services company.
What are the benefits of using a fulfillment center?
Using a fulfillment center allows you to focus on more important tasks that will help you grow your business, and there's a lot less for you to worry about in terms of setup, workload, overhead, and maintenance. Here are three benefits of using a fulfillment center.
It leads to more happy customers and less negative reviews
When a business' fulfillment process is seamless, its customers will consistently receive the correct orders in a timely manner. This leads to fewer returns and revenue loss, and more repeat business and positive online reviews. With 93% of today's consumers saying that online reviews impact their purchasing decisions, your business cannot afford to make too many mistakes that result in negative reviews.
You can avoid having to learn from the mistakes you'll make shipping your own orders.
When it comes to self-fulfillment, e-commerce merchants have a lot to learn, and it can get overwhelming. Unless you already know the ins and outs of product fulfillment, you will have to figure out the following things while also focusing on running your business:
Acquiring the right supplies, from equipment to technology, to packing supplies (and everything in between)
Hiring the right employees, training them properly, and retaining them
Effectively managing your fulfillment center and warehouse
Shipping products the cheapest way possible, and scoring discounts
Partnering with the right shipping carrier
Becoming FDA-registered and cGMP compliant if your fulfillment center stores food, beverages, drugs, vitamins, cosmetics, or other health-related products
As with any learning process, mistakes are inevitable, and the cost of these mistakes can quickly add up. Outsourcing to a fulfillment center eliminates the stress that comes with making costly mistakes, and it frees up your time to focus on running and growing your business.
Escape the costs and responsibilities that come with self-fulfillment.
While it may initially seem like a good way to cut costs, fulfilling your own orders often ends up costing a company more. Even if you're actually able to save a little money with self-fulfillment, keep in mind that you still have to put in the time to manage the process.
Do you really want the burden of being responsible for maintaining a fulfillment center, and having extra employees to manage? The time that goes into recruiting, hiring and training the right people is time that can be spent focusing on more important things. By outsourcing to a 3PL services company, you can rest assured that your company's orders are being managed by fulfillment experts with years of experience.