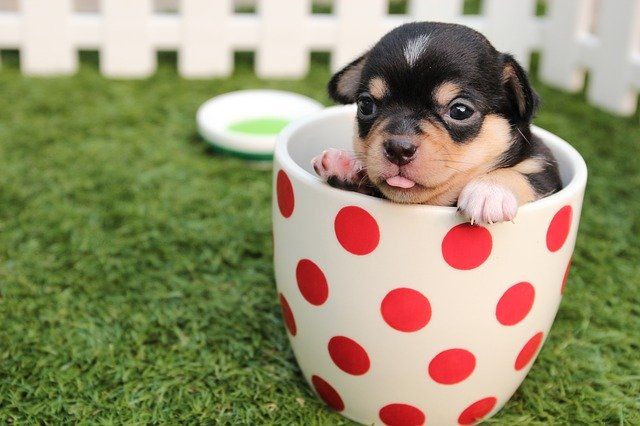 Many pet owners will tell you that their dogs, cats, and other creatures aren't just pets- they are part of the family. Over the last 30 years pet ownership has gone from 56% to 68% of American households, and as a result the pet product industry has boomed. People are enjoying the companionship that a furry friend has to offer, and many spend a good amount of money keeping them healthy, happy, and fashionable.
Not only are people spending more money on their pets, but many are shopping online. Pet care is the second largest consumer packaged goods market in the United States in terms of eCommerce sales, which is great news for online retailers. However, pet product retailers that choose to fulfill their own orders must be knowledgeable and experienced on inventory, warehousing, packaging, shipping, staffing and returns management. For many, this is too much to manage in addition to maintaining their website, marketing, and running their business, which is why many opt to outsource to a pet product fulfillment service.
What is a pet product fulfillment service?
Pet product fulfillment services are offered by 3PL companies, and involve managing all areas of fulfillment, from procurement, to transportation, to distribution. When working with a 3PL partner, all an eCommerce retailer needs to do is take orders through their website, and from there the fulfillment services provider manages the process of getting the order to its destination (the customer).
A pet product fulfillment service can help online retailers fulfill orders on products including:
Pet food, treats, medicines and supplements
Toys
Treats
Essential supplies like collars, leashes, food and water bowls
Cages, carriers, dog houses and pet beds
Technology such as GPS devices and cameras
Novelty items including clothes, costumes, and strollers
Why outsource to a pet product fulfillment service?
If you're still unsure of whether to go the self-fulfillment or outsourcing route, consider these points:
There is lots of money to be made- if you can keep up with lots of orders. According to the American Pet Products Association, $72.56 billion was spent on pet products in 2018. With the demand for pet food and supplies so high, retailers have the perfect opportunity to thrive- as long as they can keep up with a high order volume. Pet product fulfillment services are made up of teams of 3PL experts that will make sure that your orders are being fulfilled quickly and seamlessly, even during the busiest times.
Many pet items are recurring purchases. Pet owners feed their pets up to 10 treats a day, which adds up to thousands of treats per year. They also purchase items like food, cat litter, and flea control on a recurring basis. As a result, pet product subscription businesses are thriving.

Also referred to as continuity orders, these recurring purchases keep eCommerce retailers very busy. A pet product fulfillment services provider can ensure that these orders reach their destinations on time each week or month, so that Fido will never go hungry or without his medication.

An FDA-registered warehouse ensures that pet food is fresh and safe. With a large portion of pet product sales consisting of consumable items, it is important that retailers partner with a 3PL company that's registered with the U.S. Food and Drug Administration (FDA). FDA-registered warehouses receive specialized training and follow strict guidelines to ensure that all orders of pet food and treats arrive fresh and safe for consumption.