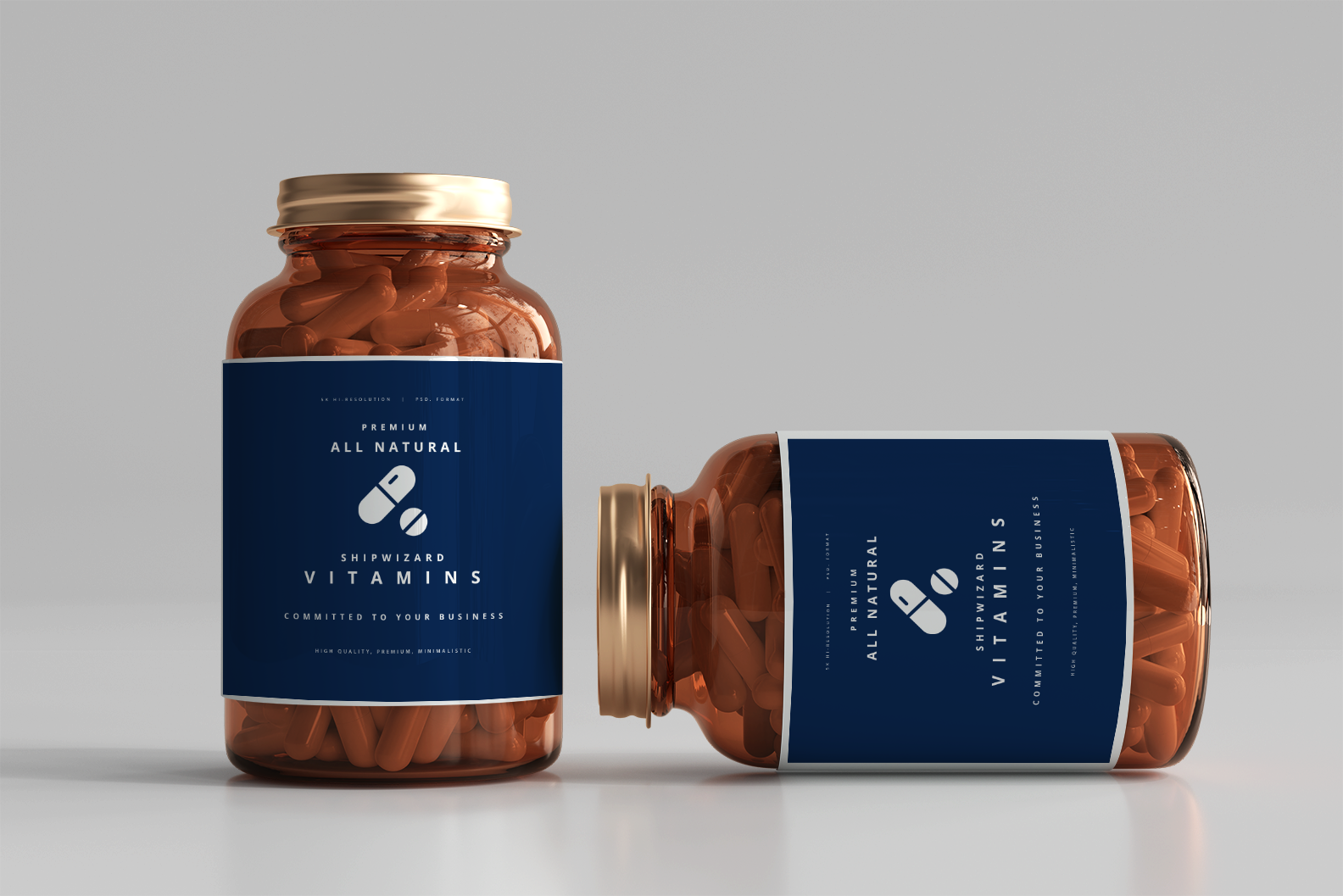 4 Tips for Selling Supplements and Vitamins in 2022
Do you sell dietary supplements or vitamins, or are you looking to get into this growing market in 2022? Your timing is perfect: more people than ever are taking supplements, and as many as 79% of Americans viewed the dietary supplement industry as trustworthy in 2021. But a growing market also means more competition. With new players entering the supplements market, and a relatively low barrier to entry, how does your supplement or vitamin become the #1 favorite?
At Shipwizard, an experienced supplements fulfillment and 3PL partner, we have a front-row seat to the nutraceuticals industry, as we securely store and ship out supplements and vitamins on behalf of a number of wellness brands. We are happy to share our top tips and tricks for starting and growing a successful supplement business online.
1. Curate Your Product Selection To Fit The Wellness Industry Trends 
The world of supplements is always evolving, with new research fueling the latest fads and driving demand for new ingredients. Remember the days when ginseng was all the rage? Or when Resveratrol was first brought to the limelight? In 2021, the top categories of dietary supplements were:
Immune health supplements, including zinc, selenium, B complex vitamins, and vitamins C and D, as well as alternative health remedies such elderberry, echinacea, astragalus, turmeric, and ginger.
Beauty support: collagen peptides, vitamin C, omega-3s, hyaluronic acid, ceramides, and antioxidant-rich green tea and vegetable blends.
Vitamin D for overall health. Vitamin D plays a key role in immunity, mental well-being, bone and skin health, and protecting against chronic disease. About 42% of the US population is reported to be deficient in Vitamin D.
If you are in the supplements business, staying abreast of the latest research and wellness trends is key. You can gather market intelligence by attending natural health trade shows, following scientific publications, and monitoring your competitors.
2. Choose The Right Packaging To Help Your Product Stand Out
With so many supplements and vitamins to choose from, how does your product stand out visually? Unique packaging and design can make the difference between a supplement that gets reordered and recommended to friends, and yet another abandoned bottle or blister pack that is collecting dust in your customer's medicine cabinet.
Just like any consumer product, supplements can benefit from unique design and memorable branding. However, supplements are also subject to specific packaging needs, to ensure they retain their potency and meet safety standards. Here are just some of the considerations and options for supplements packaging:
Materials and shapes that prevent exposure to extreme temperatures, oxygen, and moisture
Spill-proof and puncture-resistant functionality
Resealable, child-proof zippers
Easy tear packs or sachets for portability and promotional use
If you are creating a single dose package, such as an individual serving of collagen or a vitamin blend to be mixed with water, consider stick packs or single-serve tear packs. Single-use packs are designed to be easy to open, making them ideal for samples or on-the-go use. Stick packs and single-serve tear packs lend themselves well to drink mixes, powders, vitamins, and energy gels.
For a packaging option that accommodates multiple servings, or bulk orders, consider stand up pouches. This packaging option stands upright for convenient storage and product use and can be customized with easy open and reseal capabilities, tear notches, pour spouts, and hang holes and handles. Stand-up pouches come in a variety of sizes, from 2 ounces to several pounds, and are commonly used for powders, herbs and teas, vitamin mixes, and collagen.
3. Store Your Supplements In An FDA-Registered Warehouse
Once you have decided on the product, formulation, and packaging, it's time to think about storage. This is where an FDA-registered warehouse comes in. The FDA regulates both finished dietary supplement products and dietary ingredients. In order to become an FDA-registered warehouse, the facility must be registered with the FDA, and agree to be inspected every three years to ensure strict quality standards over their storage, packing, and shipping processes. If this sounds daunting, not to worry – working with an FDA-registered 3PL partner is the easiest way to meet FDA requirements for your supplement or vitamin products.
An FDA-registered 3PL with temperature-controlled facilities also helps protect against wasted products and spoiling. Our warehouse at Shipwizard is meticulously kept at a steady 68-72F degrees at all times. In addition to being FDA-registered, Shipwizard is also cGMP compliant. Current Good Manufacturing Practices (cGMP) are FDA regulations that guide the design, monitoring, and maintenance of manufacturing facilities and processes. When looking for a 3PL to partner with, your best bet is one that is cGMP compliant.
In addition to an FDA-Registered warehouse, a trusted 3PL can also help with quality control, security, and returns management. This means that you can focus on doing what you do best: creating and marketing the next breakthrough in the supplements market!
4. Meet or Exceed Customer Expectations Around Supplements Deliveries
With your product safely stored in a secure and FDA-registered warehouse, it is ready to be shipped to customers. When an order is placed, your customer can't wait to receive the supplement and incorporate it in their wellness practice. Whether your product is a daily vitamin, a natural remedy to alleviate pain, an extract to help with mental clarity and focus, or an herb that improves lactation for nursing moms, once a customer has made a decision that they need it in their lives, getting the product to them faster is key to earning their trust and loyalty. So, When will it get there? With 73% of shoppers expecting affordable, fast shipping, meeting or exceeding customer expectations around delivery speed and cost is vital to your product's success. 
Working with the right 3PL can help you offer 2-day shipping to your customers at an affordable price. Some 3PLs offering outsourced supplement fulfillment are able offer 2-day shipping, but only to regions near their local fulfillment center. Shipwizard's strategic warehouse locations in Florida and Arizona allow us to distribute your inventory between the two coasts and provide fast 2-day shipping to 99% of US customers. And that means getting your supplement product into your customer's hands that much sooner.