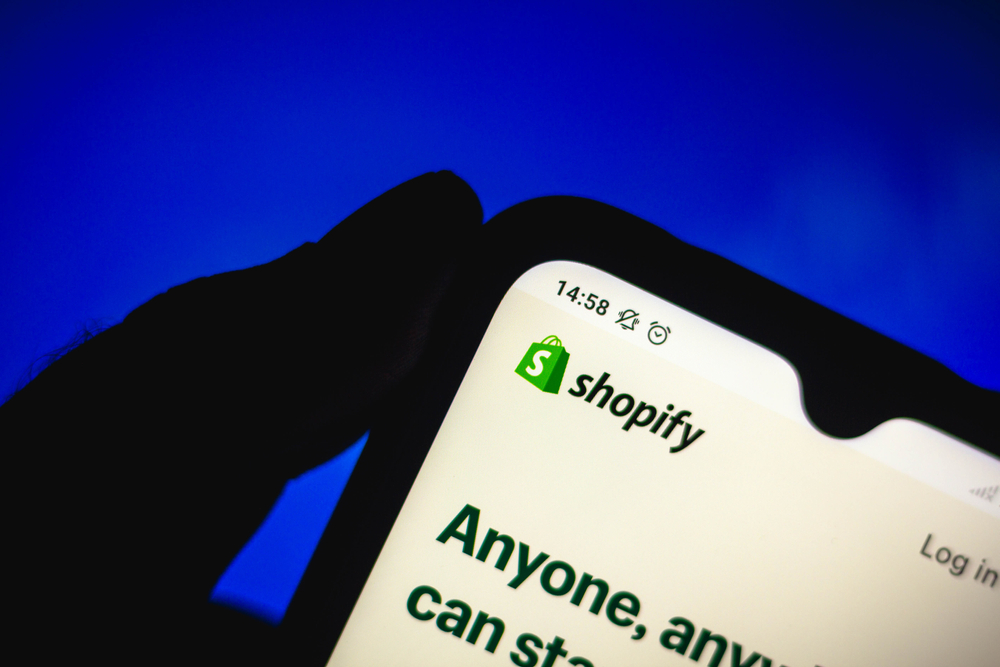 For Shopify merchants, there is a lot to juggle on a daily basis. Managing product listings, maintaining the website, running marketing campaigns, and handling customer inquiries are just a few of the many tasks that fill up the to-do list. With so much on your plate, order fulfillment should be a streamlined process that makes life easier both for you and your customers.
When you make the right choice in selecting a fulfillment partner, it creates incredible alignment within your e-commerce operations. Orders flow seamlessly, customer satisfaction improves, and your business's efficiency hits the right level. The partnership between a Shopify merchant and the right fulfillment service leads to operational excellence and propels your enterprise to a new level. Conversely, opting for an ill-suited fulfillment partner can lead to a cascade of challenges. Orders might experience delays or errors, customer satisfaction could dwindle, and your overall operational efficiency might suffer. It's hard to overstate the importance of a compatible and well-thought-out fulfillment partnership for e-commerce enterprises.
What is the Shopify Fulfillment Network?
If you are a Shopify merchant, you may be familiar with the Shopify Fulfillment Network. When you receive an order, SFN picks and packs your products and ships them to your customer, with most shipments within the US delivered to your customer within two days. SFN distributes your inventory across its network of fulfillment centers so that your products are stored close to your customers. SFN automatically chooses the best shipping option to deliver your products quickly and at the best rates.
Let's review the history of Shopify's fulfillment service: In 2019, Shopify built the Shopify Fulfillment Network (SFN) to provide storage, inventory management, picking, packing, and shipping for Shopify sellers. The network consisted of warehouses owned by Shopify and independent eCommerce Fulfillment warehouses. In May 2023, Shopify announced the sale of the Shopify Fulfillment Network, to Flexport, a freight and logistics management company.
Flexport will now partner with Shopify to provide in-app fulfillment services, allowing sellers that use the Shopify Fulfillment Network to continue managing their logistics in the Shopify dashboard. In addition, Flexport's Shopify fulfillment services will support Shopify Promise, a seller badge. Shopify Promise automatically displays expected delivery dates on the participating Shopify store's product pages, checkout, and in the Shop app.
What are the Pros and Cons of the Shopify Fulfillment Network?
The Shopify Fulfillment Network comes with some advantages for Shopify sellers, but it also has limitations.
Currently, sellers need to apply to use Shopify Fulfillment Network services. The fulfillment service only ships from the U.S. and won't ship items on Shopify's prohibited list. Notably, if you sell beauty or wellness products, you will not be able to use SFN. To be eligible for SFN, your product can't belong to any of the following categories:
pharmaceutical products
prescription drugs and medications
medical devices
nutritional supplements and other pseudo pharmaceuticals
soaps or hair products
toiletries
beauty supplies
Pros of the Shopify Fulfillment Network:
All operations remain under one system making it seamless
2-day shipping for most orders
Distribute inventory to multiple Shopify fulfillment centers
Omnichannel fulfillment – whether you sell on eBay, Meta, or Amazon, Shopify will handle fulfillment for you.
A dedicated customer service team for your fulfillment needs.
Cons of the Shopify Fulfillment Network:
Limited to sellers in the U.S.: If you are a seller looking to provide services overseas, it can be a challenge when using Shopify.
More expensive than a third-party fulfillment: while SFN pricing starts at just $29/month it can be more expensive than using a third-party logistics (3PL) provider.
No control over third-party logistics providers: if you choose SFN, you will have control over the third-party logistics providers that are used with Shopify fulfillment services.
Not available for supplements, nutraceuticals, medical devices, or beauty product sellers.
Only available to Shopify sellers: merchants who move to a different platform for e-commerce will no longer be able to use SFN.
Fulfillment Options for Shopify Sellers
While SFN may be a convenient option, there are many alternatives that offer personalized customer service, decades of experience in logistics and order fulfillment, seamless e-commerce integration, and great value for Shopify sellers.
To help you narrow down your third-party fulfillment options, here are some questions to ask:
Size: Does the warehouse have enough space for your inventory? What happens if your business grows and your warehousing and fulfillment needs change?
Security: How will 3PL protect your merchandise? Does it have closed-circuit cameras in the facility? How are packages and products tracked in the warehouse cycle?
Customer service: Does your potential 3PL partner provide a dedicated account representative? How quickly can you expect to hear back if you have a question or concern?
E-commerce Integrations: can the 3PL company easily connect to Shopify or a different e-commerce platform, such as Woocommerce, SquareSpace, Wix, or Magento? A well-connected 3PL can integrate with the most popular shopping carts so that they can start receiving customer orders immediately and eliminate tedious manual order entry.
At the end of the day, selecting a 3PL for your Shopify store comes down to trust. When entering into a 3PL relationship, make sure that the vendor you choose has experience with your product or industry, understands your priorities and order fulfillment policies, and has solid communication protocols in place.
At ShipWizard, we enjoy supporting Shopify sellers and are happy to advise whether we are a fit for each individual seller's needs. With an FDA-registered warehouse, we welcome businesses that sell vitamins, supplements, nutraceuticals, medical devices, as well as beauty and personal care items. Our rate shopping service means finding the best rates for each package sent on behalf of each of our customers. Rate shopping multiple carriers at a shipment level is a powerful tool to ensure the least-cost alternatives and benefit from the value regional carriers could offer. Depending on how frequently you ship and the type and weight of your shipments, you may actually benefit from a mix of USPS, UPS, and FedEx. Our commitment and work ethic go beyond the promises you may hear when looking for a 3PL.
ShipWizard truly cares about your business and your customers. Better customer service means higher customer lifetime value and fewer headaches for you. If you are looking for a new fulfillment partner, choose the 3PL that cares, and you will reap the benefits for years to come.