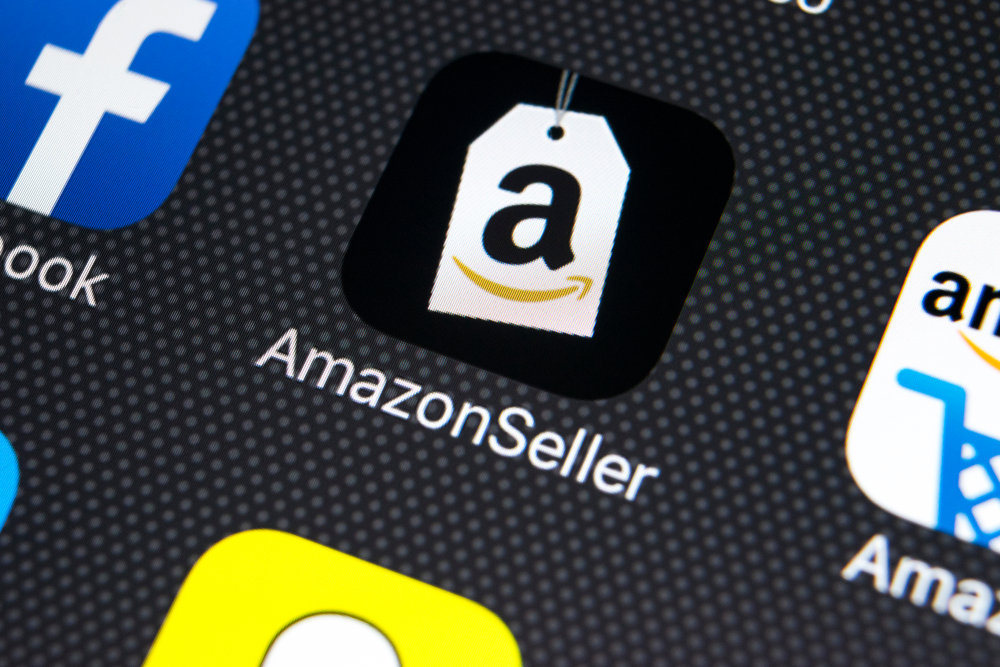 Do you sell on Amazon? If so, you are in great company. At the end of 2022, Amazon had over 2 million active sellers worldwide, making it one of the largest e-commerce platforms in the world. Businesses have the opportunity to reach millions of customers in over 180 countries as an Amazon seller. Third-party sellers began to join Amazon back in 1999, and today they account for 58% of Amazon sales. Amazon has made it easy for sellers to start selling on the platform, with a straightforward and user-friendly process for setting up an Amazon seller account, creating a product listing, and managing orders. This has helped lower the barriers to entry for many new sellers and has contributed to the growth in the number of active sellers on the platform.
With 2 million active sellers, there is a lot of competition on Amazon. To help your products stand out, it is important to know how to create flawless product listings. As a top 3PL provider supporting Amazon sellers, our team at ShipWizard wants your Amazon store to be as successful as possible. Today, we would like to share tips for increasing the visibility of your Amazon listing.
What Are The Top Categories Of Products Sold On Amazon?
When selling on Amazon, or any other platform, you want to first learn what consumers are buying. Knowing the top categories of products sold on Amazon can help you narrow down your product set, or fine-tune product features.
According to Jungle Scout's 2022 State of the Amazon Seller Report, these are the top categories, including the percentage of sellers who have products listed in them:
Top 10 Amazon listing categories:
Home & Kitchen 32%
Beauty & Personal Care 23%
Toys & Games 20%
Clothing, Shoes & Jewelry 18%
Health, Household & Baby Care 17%
Sports & Outdoors 16%
Arts, Crafts & Sewing 15%
Books 15%
Kitchen & Dining 14%
Baby 14%
JungleScout further reports that for most Amazon sellers, average profit margins range between 15-26% depending on the category.
So, armed with the information about the most popular categories, you can start putting together your listing.
Creating The Perfect Amazon Listing
Anyone who has ever shopped on Amazon knows how many results there are for virtually any search. A search for "electric toothbrush" returns up to 20 pages of results! That is over 400 electric toothbrushes and related products to choose from. If you sell electric toothbrushes, your goal is to show up on page 1 of Amazon search results for this phrase. Here are the key steps to follow when creating your Amazon listing:
Start with a strong Amazon listing title: Your title is the first element potential customers will see, so make sure it accurately describes your product and includes relevant keywords. Amazon has specific guidelines on how product titles should be written. It does not allow the use of phrases like "NEW,"  "SPECIAL DEAL," or "LIMITED OFFER," etc., and the guidelines can frequently change. 
Use high-quality images: Buyers are visual creatures, and your images are critical to making a good impression. Make sure your images are clear, well-lit, and show your product from different angles. You should also include lifestyle images that showcase how your product is used.
Write a detailed Amazon product description: Your product description should be complete, accurate, and provide all the information potential customers need to make a buying decision. Make sure to highlight the features, benefits, and any unique selling points. And of course, don't forget to include the right keywords. Not sure what your keywords should be? Hint: start your keyword research with the auto-fill feature on Amazon, since Amazon already knows and understands your potential customers' buying habits.
Optimize for search engines: In addition to showing up on page 1 of Amazon, your product listing should rank well on Google and other search engines. Once you have identified your keywords, incorporate them strategically throughout your listing, including your title, product description, and bullet points. This will help Google discover your listing, and allow potential customers to find your product not only on Amazon, but directly in Google search results as well!
Price your product competitively: Research similar products and their prices to determine what price point will be attractive to your target market. Carefully planning your pricing strategy for Amazon products will help you ensure that your product can generate profits, and still be competitively priced relative to your Amazon competitors. 
Encourage customer reviews on Amazon: reviews are incredibly influential in the buying process, as well as in getting your Amazon product listing to be viewed by more potential customers. Encourage customers to leave reviews by providing excellent customer service and following up with them after their purchase.
Keep your listing up-to-date: Regularly review your listing and make updates as necessary to ensure that it remains accurate and relevant. Adding new photos and adjusting your description based on seasons and holidays are easy ways to refresh your Amazon listing.
By following these steps, you can create a strong, optimized, and effective Amazon listing that will help you reach more potential customers and increase sales.
Why A Professional 3PL Service Is Great For Amazon Sellers
Once your Amazon sales have ramped up, you may find keeping up with packaging and shipping orders difficult. This is where a 3PL (Third-Party Logistics) service such as ShipWizard can be helpful. By outsourcing their logistics to a 3PL provider, Amazon sellers can free up time and resources to focus on other areas of their business, such as product development, marketing, and customer service. 3PL providers have the expertise and resources to handle the storage, packaging, and shipping of products, which can result in improved efficiency and faster delivery times. 3PL services provide a number of for Amazon sellers, including:
Cost-effectiveness: 3PL providers can often negotiate lower shipping rates than what a seller could do on their own. This can result in significant cost savings for Amazon sellers.
Scalability: 3PL providers can easily scale their services to meet the changing needs of Amazon sellers as their business grows. This can help Amazon sellers quickly respond to changes in demand without having to invest in additional resources.
Flexibility: 3PL providers offer a variety of services, including storage, order fulfillment, and shipping, which can be customized to meet the specific needs of each Amazon seller.
Improved customer experience: By outsourcing their logistics to a 3PL provider, Amazon sellers can ensure that their customers receive their orders in a timely and efficient manner. This can lead to higher customer satisfaction, improved brand reputation, and increased sales.
At Shipwizard, we support Amazon sellers with both FBA prep service and FBM service. ShipWizard can prepare inventory for FBA, whether you require containers to be opened and SKUs to be repackaged, or whether you need products to be labeled with barcodes. Our teams are equipped and trained to handle jobs of all sizes and ensure that you meet your Amazon prep requirements. If you choose the FBM method, rather than prepare and send the orders yourself, you shift this responsibility over to Shipwizard. ShipWizard handles shipping for businesses that sell vitamins and supplements, health & beauty products, automotive parts, pet supplies, consumer electronics, monthly subscription boxes, and more.  Contact us today to request a quote, or learn more about how we support Amazon sellers.