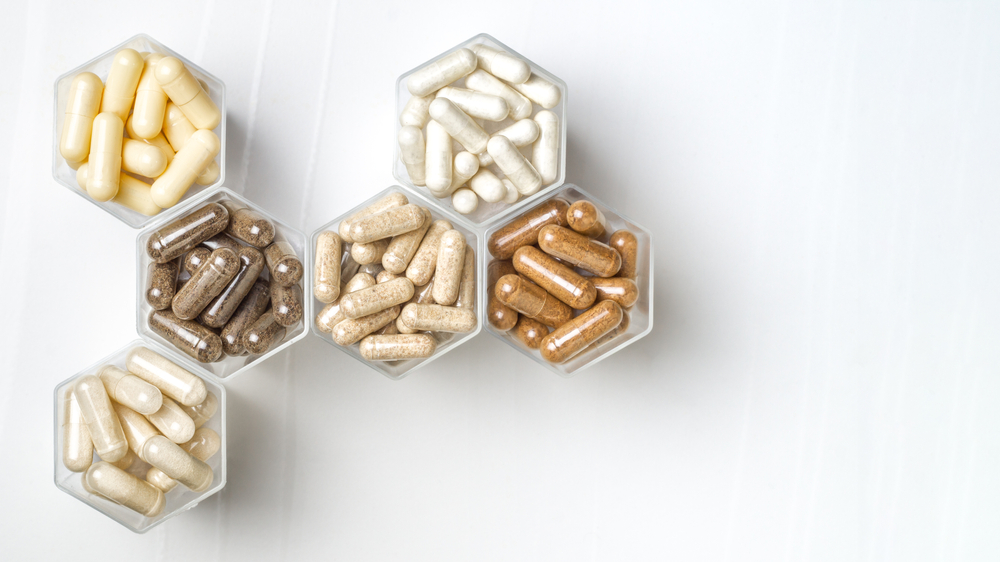 It's 2022, and the ecommerce health and wellness market is booming like never before. The dietary supplement industry has seen significant growth since the COVID-19 pandemic started in 2020. About 50% of Americans took vitamins daily in 2021. Aside from exercising to improve health, taking vitamins and supplements has caught the public's attention, and the nutraceutical industry is here to offer a plethora of products.
The Global Dietary Supplements Market
In 2020, the global dietary supplements industry reached a valuation of $140.3 billion. By 2024, the U.S. dietary supplements market alone is projected to reach $56.7 billion. From 2021 to 2028, the dietary supplement market growth is expected at a compound annual growth rate (CAGR) of 8.6%.
But what exactly is a supplement? A dietary supplement is defined as a manufactured product intended to supplement one's diet by taking a pill, capsule, tablet, powder or liquid. A supplement can provide nutrients either extracted from food sources or that are synthetic in order to increase the quantity of their consumption. The "dietary ingredients" in these products may include: vitamins, minerals, herbs or other botanicals, amino acids, and substances such as enzymes, organ tissues, glandulars, and metabolites.
Diet supplement manufacturers operate in all 50 states in the U.S. The most common types of dietary supplements used by all age groups were multivitamin-mineral supplements, followed by vitamin D and omega-3 fatty acid supplements. In 2020, 29.5% of the global supplement revenue is from the energy and weight loss supplements segment.
Dietary supplements come in a variety of forms, including tablets, capsules, gummies, and powders, as well as drinks and energy bars. Gummies have been dubbed by the Wall Street Journal "the only way Gen Z will take a vitamin," with their tasty flavors and easy-to-swallow texture. Shakes and powders have long been associated with casual gym-goers and die-hard workout enthusiasts alike. And most adults have a few bottles of capsules or tablets in their medicine cabinet.
How To Sell Supplements Online In 2022
If you are part of the $50 Billion + supplements industry, we salute you. Selling health supplements is a rewarding business full of potential. If you are just getting started in the industry, there are a few ways to get your e-commerce store up and running:
Build your own website for selling your supplements. There are plenty of online store builders on the market that can help you build your own website quickly and easily. Some of the ones ShipWizard integrates with include Shopify, BigCommerce, SquareSpace, Woocommerce, and many more.
Sell your supplements on online marketplace such as Amazon, eBay, etc. Many of our customers enjoy the benefits of Amazon's Fulfilled by Merchant program.
Use an auction site for selling supplements.
Why Use A 3PL To Fulfill Vitamin and Supplements Orders
Your supplements business is up and running, and you've just received your first order.
Congratulations! Now what? Do you run to the post office, buy rolls of packing tape, or calculate the shipping cost first? Do you create an account with UPS, Fedex, DHL, or all of the above? Is your product stored in your garage or basement? (we hope not!) How do you keep track of inventory and expiration dates?
While these are quality problems to solve when your orders first start coming in, you will quickly realize that a professional process, facility, and customer service are absolutely essential to scaling your business. Fortunately, logistics companies, otherwise known as 3PL providers, specialize in handling all of the above. Once you find the right logistics partner, your shipping process will be as simple as:
Set up your inventory at the 3PL warehouse
Connect your online store
Ship while you sleep!
With your fulfillment process in good hands, you can focus on developing new products, marketing your store, and optimizing your profit margins. Your 3PL will make sure the product is stored correctly, shipped quickly, your inventory is replenished as needed, and, most importantly, your customers are satisfied with the delivery process.

An e-commerce fulfillment service can help a supplements business with:
Climate-controlled warehousing
FDA Registered and Certified by the Department of Agriculture
Integrations with eCommerce platforms
Stock rotation and expiration management
Lot tracking
Packaging
Ability to handle returns
Inventory management
.. and more
Perhaps most importantly, a nationwide provider can provide one- to two-day shipping to 95% of the country, while lowering your shipping costs.
Find A 3PL Partner That Knows Supplements
Whether you are just starting out, or are shipping hundreds of SKUs, whether your supplement promotes weight loss benefits or improved sleep quality, whether you are based in New York, Texas, Oregon, or even outside the U.S., a trusted 3PL partner is a must for your supplements business. Fulfillment and returns management handled by a pro be the difference between an well-oiled machine and a logistical nightmare.
If you type "3PL near me" in Google, you will find dozens of results. Some 3PL providers are industry behemoths, while others are little more than a barebones warehouse. How do you pick that trusted logistics partner?
Here are a few questions to ask your potential supplements fulfillment partner:
Is your facility FDA-certified?
Can you integrate with Shopify / BigCommerce / Square / fill-in-the-blank e-commerce platform?
How quickly can you ship? Do you offer 2-business day shipping to the East Coast and West Coast?
Who will be my main point of contact?
Do you require minimums?
How long is my contract with you?
How many other supplements clients do you have?
Do you offer kitting?
Can you handle subscription box fulfillment?
How does your pricing work?

The answers to these questions will help you whittle down the list to a few solid candidates. You can then ask for references and vet each 3PL based on your personal experience while interacting with them: was your inquiry answered promptly? How was the customer service? Last but not least, is this a company you can see yourself working with and trusting with your product?
At ShipWizard, we know the questions to ask a potential supplements 3PL, because these are the questions we answer all day, every day. And nothing could make us happier! We love explaining what we do, how we do it, and how our customers benefit from our experience.
If you choose to work with us, we will set you up, store your products, manage the order processing and inventory processes and pick, pack and ship whatever your customers need, whenever they need it. You will have full access to reporting on everything we do, so that you will always know the "who," "what," "where" and "when" in real-time.
The vitamins and supplements market is a thrilling ride, and ShipWizard will be by your side every twist and turn. Contact us today to learn more!