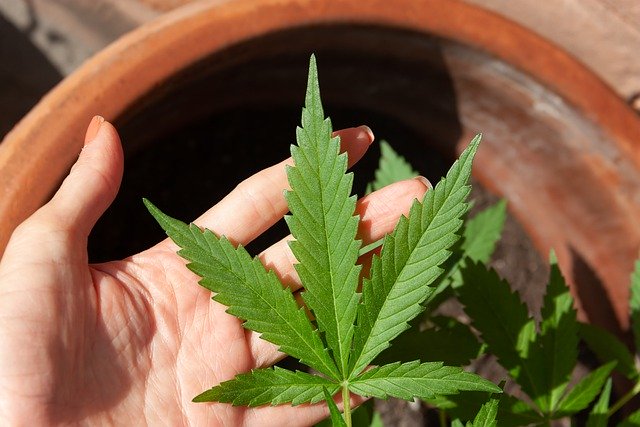 Getting started with CBD fulfillment services is simple: After partnering with a 3PL services company, all a merchant needs to do is send their inventory of CBD products to their fulfillment partner, and take orders via their website. When orders are placed, the 3PL services provider manages each step of getting the order to the customer.
ShipWizard proudly provides CBD supplements 3PL services to retailers that would like each step of the fulfillment process handled with ease. Here, we will break down the process to explain exactly how CBD fulfillment works:
After a business partners with a fulfillment services company, it must deliver its inventory of CBD supplement products to them. If damaged products are discovered upon check-in, it will be documented, and the retailer will be notified.
The inventory of CBD supplements will then be organized and stored in a warehouse or fulfillment center. These facilities are clean, pest-free, and climate controlled, ensuring that the supplements are kept at the optimal storage temperature and remain in pristine condition.
When orders are placed, the CBD supplements will be picked from inventory, packed in a way that ensures that they will arrive safe, kitted (if necessary), and shipped to the customer.
What are the reasons to outsource CBD fulfillment?
E-Commerce retailers across a variety of industries outsource their product fulfillment as a way to cut costs while not having to worry about the many challenges that self-fulfillment presents. Saving time, money, and energy are common reasons to outsource CBD fulfillment, but here are three reasons that you may not have considered:
The 3PL experts stay up to date on the latest laws, regulations, and trends regarding the shipping of CBD products. The CBD supplement industry's shipping regulations have been revised numerous times, and we expect to continue seeing updates as federal and state authorities define their regulatory stance. When you partner with a leading 3PL like ShipWizard, you can rest assured that all current laws and regulations are being abided.
In addition to the laws and regulations regarding the shipping of CBD products, 3PL services companies are on top of the latest trends. For example, we're aware of which national parcel carriers are currently willing to ship CBD products, and we have relationships with all of them. Instead of focusing on the everchanging world of CBD fulfillment, merchants can spend their time concentrating on growing their business when they outsource to a 3PL.
CBD sales in the U.S. are on the rise, and projected to surpass $20 billion by 2024. An increasing amount of people are also shopping online these days, presenting a great opportunity for eCommerce merchants to develop thriving CBD supplement businesses. With the demand for CBD supplements via the internet growing at a rapid rate, so will the demand for 3PL experts who are experienced in CBD fulfillment. Outsourcing to a 3PL for CBD supplements enables your brand to offer lightning-fast shipping options, and to fulfill orders quickly and efficiently, resulting in happy, longtime customers.