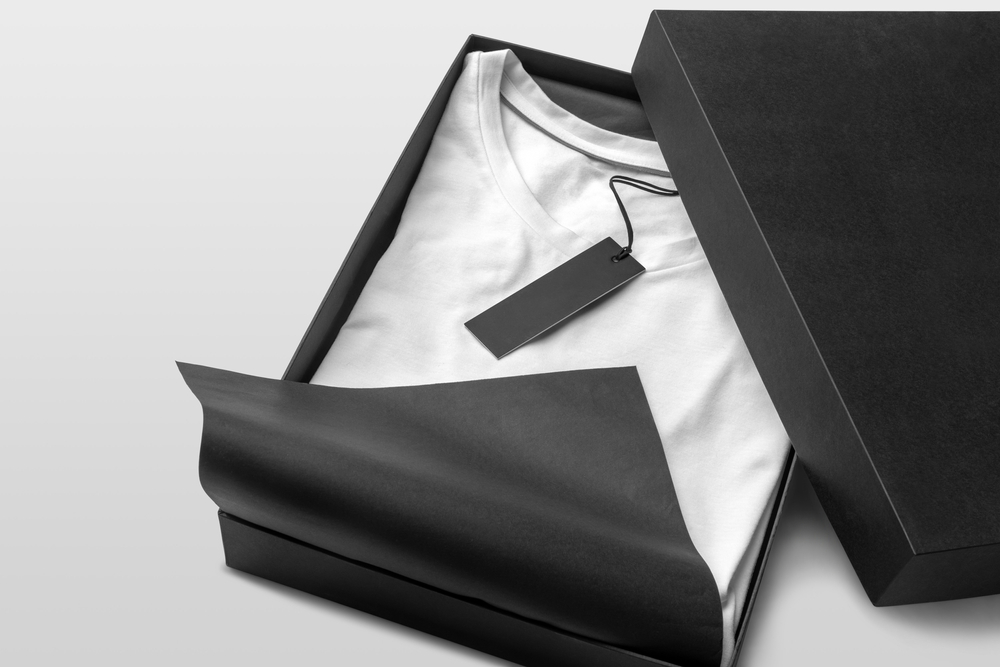 "Fashions fade, style is eternal." —Yves Saint Laurent
To paraphrase the great fashion icon, in the fulfillment world we could say: Fashions fade, fashion fulfillment is eternal. From established fashion retailers to emerging online brands, from swimwear to outerwear, Shipwizard leverages its operational and reverse logistics experience as a trusted apparel fulfillment partner. In 2022, consumer expectations are at an all-time high, while supply chain shortages worldwide create new challenges for retailers. Between the fickle nature of fashion, seasonal trends, labor shortages, and increasing material costs, the fashion fulfillment landscape is complex. And yet, there are many opportunities for apparel companies to shine and earn customer loyalty. Here, we discuss 3 trends that are shaping the apparel industry today.
Conscious Consumption
Among the top trends affecting fashion in 2022 is a shift to more conscious consumption. A conscious fashion consumer is aware of the negative effects of purchasing items that are not produced in a sustainable or ethical way. Eco-friendly, ethical, "green" sustainable, local, organic, animal-friendly, vegan – there are numerous variations within the philosophy of conscious consumption. In the end, it comes down to consumers caring about where their clothing and fashion come from. The global ethical fashion market was expected to grow from $4.67 billion in 2020 to $5.84 billion in 2021 at a compound annual growth rate (CAGR) of 25.1%. Increasingly, consumers are asking manufacturers: Who made my clothes? Were they paid a fair wage? Are the materials I'm putting on my skin chemical-free, natural, and good for my health? Am I supporting local artisans and businesses? 
If your brand specializes in sustainable fashion, the questions above will be easy for you to answer on your website, social media, packaging, labels, and more. Communicating your commitment to sustainability can be a key source of differentiation. If your business does not yet have a sustainability program, you can start by taking small steps. Customers appreciate transparency: knowing your supply chain, where your textiles and trims are coming from, and who is making your product. The Higg Index is an apparel and footwear industry self-assessment standard for assessing environmental and social sustainability throughout the supply chain. Shipwizard is here to support your fashion brand with eco-friendly packaging options, as well as merchandise inspection for returns. Our goal is to minimize waste by keeping as much of your product as possible in the supply chain. 
Subscription Boxes 
Subscription boxes are everywhere these days, and they are all the rage in fashion. According to a recent Fast Company article, there were 3,500 subscription box services in 2018. Instead of going to a store or spending hours online, clothing subscription boxes do the shopping by curating products for the customer. In addition to subscription services for purchasing clothes and accessories, there are subscription services that specialize in renting apparel. There are subscription services that specialize in plus sizes, petites, athleisure, special event dresses, jewelry, lingerie, and vintage clothing. There are subscription box services for men, women, children and yes, even for pets. Consumers love the convenience of the "done for you" shopping experience and the element of surprise that each month's delivery brings. Brands love the predictable recurring revenue and low inventory requirements of subscription boxes. At Shipwizard, we help brands across a number of industries with subscription box fulfillment, and fashion is no exception. Continuity order fulfillment, pick, pack and ship, combined with Autopay, make subscription boxes as easy for brands to fulfill as they are for consumers to purchase. 
Instant Returns
Returns are the bane of every retailer's existence, whether the purchase was made in-store or online. In apparel, returns are particularly common. Finding the ideal fit, color, size, and style is not as simple as purchasing a toaster or a set of tires. Therefore, a typical online shopping practice includes purchasing multiple sizes, colors, or options to see what fits best. Online shoppers cannot touch or feel fabric, see colors or textures, or try on the clothes, but adding an extra size or color to the shopping cart is much easier online. As many as 30% of shoppers deliberately over-purchase and return unwanted items, and more than $112 billion in merchandise was expected to be returned following the 2021 holidays.
Today, customers expect their returns to be processed quickly, and for their refunds to be issued almost instantly. To meet these expectations of a compelling return policy and quick refunds, brands in 2022 are leveraging an increased number of returns processing locations, closer to the consumer. This strategy leads to lower costs and faster refunds. At ShipWizard, we work closely with your retail operation – both web-based and brick-and-mortar businesses – to make sure that your reverse logistics process is comprehensive and covered from end-to-end. Our returns management tactics include anticipating incoming returns, sorting incoming returns, and utilizing tools like smart labels. Above all, we make sure that your customers have a positive and productive experience that leaves them feeling loyal and eager to continue doing business with you. 
Fashion may be fickle, but great customer service is always in style. To learn more about Shipwizard's fulfillment and returns management services for fashion brands, or to request a quote, please contact us online.